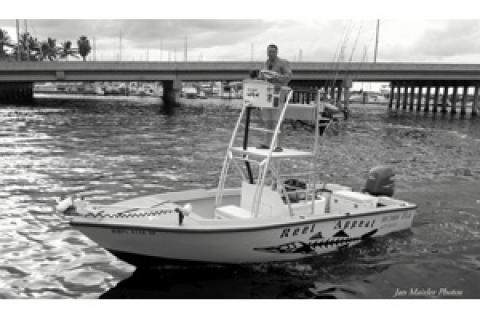 Fishing is one of those things in life where you can do your best planning, but in the end must defer to King Weather. And the recent trip my friend Alan Williams and I made to Anna Maria Island to fish with Captain Ryan McClash of Reel Appeal Charters was no exception.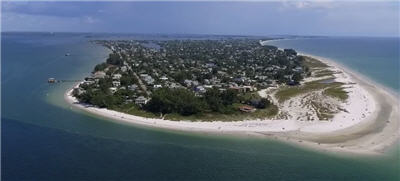 TIP: Find Bass Pro Shops fishing store in Florida - LINK
We'd hoped to arrive from Miami to the Bradenton-Sarasota area during the height of the fall baitfish migration which historically sends snook, redfish, tarpon, mackerel, bonito and kingfish into a feeding spree. Yet the prior weeks had dumped tons of rain into the Little Manatee River- where our hotel was situated — as well as the better part of Tampa Bay. This in turn pushed a good part of the baitfish offshore.


To top it off, our day with Ryan was "graced" with 20 mph easterly winds. These conditions narrowed our range of species profoundly. Since we were on Florida's Gulf coast, Ryan decided to fish close to the beaches in search of feeding schools of mackerel. This would put us in the lee side of Anna Maria Island and Longboat Key immediately south. We'd be searching for diving birds, breaking fish or bait-aggregating wrecks, which in turn attracted mackerel.


Our first task that day was to net some live pilchards which would serve as live chum as well as hooked offerings. We did have to cross part of Tampa Bay which was fairly rough. But because we had following seas and a slow measured pace, the ride was do-able. As we arrived at the northwest tip of the island, we saw plenty of diving birds near the City Pier. Ryan said this meant pilchards as he readied his cast net. He asked me to man the helm while he threw the net and retrieved it. On the second toss, he struck silver with more than enough pilchards. Ryan filled up the livewell with as much bait it could hold while keeping the pilchards alive. He put the rest of the bait in a bucket for use as fresh-dead chum.


Ryan headed past the sandbar in the Passage Key Inlet and then turned his vessel south. Our approach would be a run parallel to the beach in the more welcome calmer waters. In the first half hour we saw no meaningfully diving birds. In the distance Ryan saw two anchored boats. As the Reel Appeal approached them slowly at a courteous distance we could see they were hooked up to fish that turned out to be mackerel.


Our captain quickly followed suit and let out in the boat anchor in reasonably shallow waters of 15 feet deep. Ryan tossed out some live chum offerings which disappeared in splashy strikes. He handed me a spinning rod and reel fishing outfit rigged with a 2/0 fishing hook on a heavy monofilament leader. Ryan gave Alan a similar outfit outfitted with a lipped swimming plug.


Ryan tossed out more chum and told us to cast the live bait and plug into the ensuing explosions. Both of us hooked up immediately to numerous crevalles jacks. After we released about 20 jacks, we began to catch mackerel no doubt drawn into the action off our stern.


We noticed that the further we cast behind the boat the more likely we could get away from the vast hoards of small mackerel, jacks, and catfish under our vessel. This gave the big mackerel a better chance to strike our offerings. The action got so good we were hooking mackerel on every cast. Ryan got in on the action with his fly rod and immediately caught a nice mackerel. We lost count of the fish we caught. An added note of pleasure was that the boat to the side of us jumped off a big tarpon and a spinner shark.


The weather forced us to modify our plans and we did just that, giving us a memorable day of fishing on the Reel Appeal.