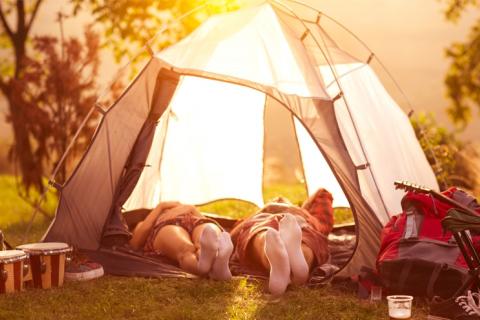 Camping season is here! Are you and your family ready?
Here's a good starting point from our camping experts to ensure you have all the gear you need to enjoy a great camping experience. They also sprinkled in family camping gear tips, a camping check list, camping destination tips and ideas, camp recipes, plus links to some unique and unusual parks and campgrounds.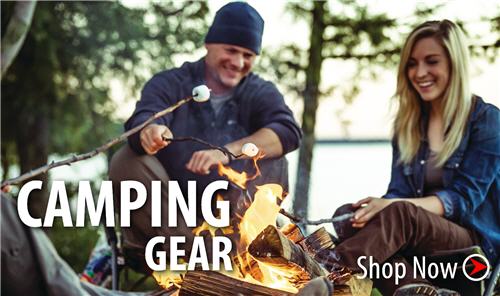 Tip: How to Plan a Group Camping Trip
Here's the best must-have camping gear list for summer:
1. Cabela's Big Outdoorsman XL Camp Chair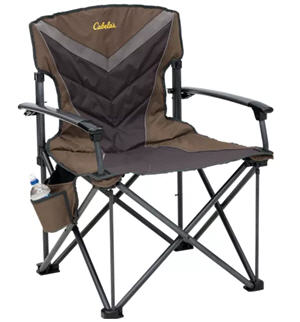 This classically designed oversized camp chair comes complete with a padded seat and back, and built-in cup holder / organizer pocket. Includes a heavy-duty zippered denier polyester carry bag. Strong steel frame is powder-coated. Seat and backrest are durable water-resistant polyester. Sized 25.5"W x 19"D seat and 38.5" back height. Max weight: 400 lbs.
Shop Cabela's Big Outdoorsman XL Camp Chair
suggested price $69.99
Tip: The Camping Bucket List: 7 Destinations Every Adventurer Should Visit
---
2. Bass Pro Shops Eclipse Hard Arm Chair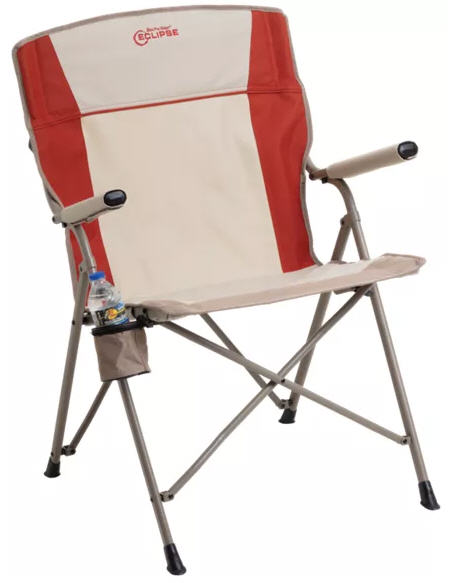 This Chair lets you sit back and enjoy a warm fire or cold beverage in easy comfort. It's a lightweight, portable folding chair with a strong steel frame. It holds a weight capacity of 300 lbs., with padded armrests, and a swivel-out cup holder that's built into the seat. The Eclipse Hard Arm Chair collapses and stores in its own drawcord carry bag and has a shoulder strap.
Carry weight: 10.8 lbs. 22" x 16.5" x 20"/36". Maximum weight capacity: 300 lbs. Imported.
Shop Bass Pro Shops Eclipse Hard Arm Chair
suggested price $49.99
---
3. Disc-O-Bed XL Cot Bunk Beds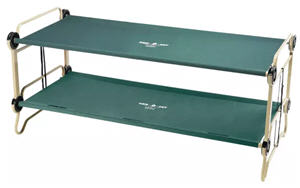 A versatile sleeping solution for two people to sleep comfortably, this cot will support 500 pounds. Designed for use as a 2-person bunk bed or 2 single cots. This unit gives outdoorsmen a modular, portable, compact, and strong sleeping solution. Designed to fit a broad range of family and dome tent designs. Has an easy no-tool-assembly modular disc system - conveniently fits together. More comfortable and better rest than any air mattress you can imagine.
Shop Disc-O-Bed XL Cot Bunk Beds 
suggested price $289.99
Tip Print:  Camping checklist & Tips for Easy Camping
---
4. Cabela's Outfitter XL Cot with Pivot Arm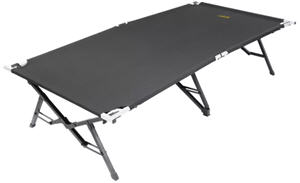 A nice roomy and comfortable oversized camp cot to fit campers of all sizes. It's made of durable, water-resistant polyester fabric offering a 85"x40" sleeping surface. The cot folds up for easier transport and storage and the carrying bag is included.
Dimensions: 85"x40"x20". Weight: 31.3 lbs. Maximum Weight Capacity: 400 lbs. Imported.
Shop Cabela's Outfitter XL Cot with Pivot Arm
suggest price $80.39
Tip: Shop all camp cots at Bass Pro 
---
5. Caravan Canopy Sports AlumaShade Canopy
Whether you use it as a canopy to sleep under, hide from the mid-day sun, or supplement your RV or trailer canopy, you'll find this shelter an indispensable add-on to your regular camping gear. You'll find unlimited uses for this 10'x10' shade in the backyard at home, too. Takes down to just one compact heavy-duty wheeled carry bag.
Shop Caravan Sports Alumashade Canopy 
suggested price $299.99
Tip: 5 Easy Shelter Options When Camping Along Rivers
---
6. Gerber Gator Rugged Machete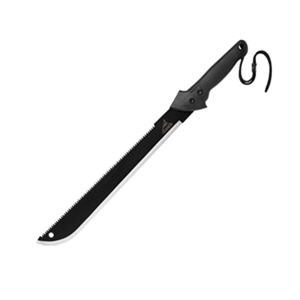 A well-built machete is one of the most versatile camping tools you can have. It will do everything from help clear limbs and underbrush from the area of your tent to splitting kindling for that all-important campfire. Overall length is 25 inches with an 18 inch blade length. Comes with a tough nylon sheath that attaches to your belt loop.
Shop Gerber Gator Machete
suggested price $24.99
---
7. Sea to Summit X-Pot 2.8 L Collapsible Camp Pot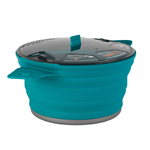 This amazing camp cooking pot is easy to pack and use. Food grade silicon construction is combined with a hard, anodized aluminum base for cooking over any kind of camp stove. A stainless steel ring embedded in the silicon walls makes for an exceptionally rigid structure and secure lifting and stirring. Comes with a versatile lid that features a handy, built-in strainer.
Shop Sea to Summit 2.8 L Collapsible Camp Pot 
suggested price $59.99
---
8. RedHead ThermaCELL TrueTimber Mosquito Repellent with Refill
ThermaCELL mosquito repellent units are to camping what the microwave oven is to daily life. No one can figure out how we enjoyed the outdoors in the warm weather months before ThermaCELL. Sets up a 15-foot zone of protection from mosquitoes. This package includes a free bonus refill.
Shop ThermaCELL Mosquito Repellent
suggested price $29.99
Tip: Are you a Mosquito Magnet?
---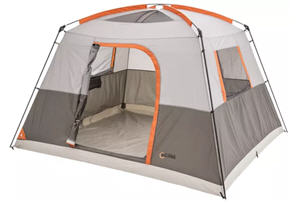 9. Bass Pro shops Eclipse 6-Person Cabin Tent
Lightweight and easy to use tent that gives a family quality shelter from the elements and insects at the campsite. There's enough room to sleep 6 comfortably. Stay dry all over with the polyethylene bathtub floor featuring welded seams to ensure no moisture seeps in from the ground. Tent has plenty of ventilation through 4 zippered mesh windows and roof panels. You also have a handy E port providing protected access to bring power into the tent. Tent comes with stakes, guy out ropes, and heavy-duty zippered carry bag.
Dimensions: 10'Lx9'W with a center height of 74". Carry weight: 20.2 lbs. Imported.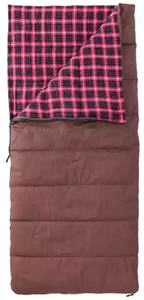 Shop Bass Pro Shops Eclipse 6 Person Cabin Tent
suggest price $129.99
Tip: Shop all tents at Bass Pro
---
10. Expedition 0° Canvas Rectangular Sleeping Bag
This sleeping bag is an excellent choice for year-round camping. It's a large, 80"L x 36"W cold-weather sleeping bag with ultra-rugged 8-oz. cotton-canvas shell. Inside, 100% brushed cotton-flannel lining and 5lbs of polyester hollow-fiber insulation. It has a heavy-duty, self-repairing zipper plus the zipper is compatible with similar sleeping bags to form a double-sized sleeping bag when needed.
Easy storage with the 3 attached roll-up straps with compression buckles. Imported.
Shop Rogue Expedition 0° Canvas Rectangular Sleeping Bag
suggest price $79.99
Tip: Shop all sleeping bags at Bass Pro 
---
11. Sea to Summit Aeros Premium Pillow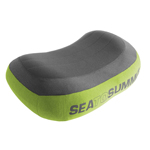 Nothing is as important to enjoying camping as good sleep. Nothing is as important to good sleep as the right pillow. Packing soft synthetic fill and an inflatable TPU bladder inside brushed 50D polyester knit shell, this pillow offers customizable comfort. Curved internal baffles create contours cradle your head, while the scalloped bottom edge settle around you shoulders for optimum comfort.
Shop Sea to Summit Aeros Premium Pillow
suggested price $42.99 - $47.99
---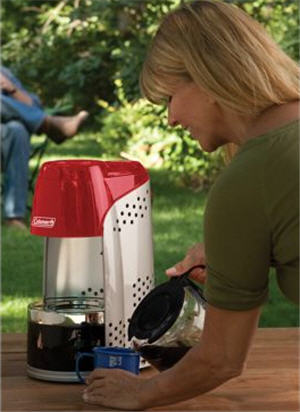 13. Coleman QuikPot Propane Camping Coffeemaker
Just like your trusty drip coffeemaker back home, except this one fits on the burner of any two- or three-burner camp stove. It features a removable, swing-out filter basket and easy-pour decanter. It works great for making cocoa or tea, too. 10-cup capacity.
Shop Coleman QuikPot Propane Camping Coffeemaker
suggested price $99.99
Tip: How to Make Camp Coffee video
---
Three of America's Craziest Campgrounds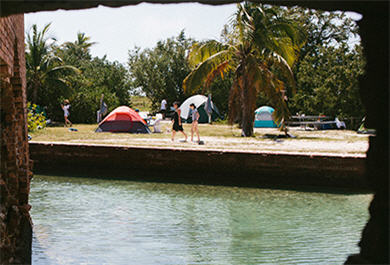 Consider switching things up and visiting one of the nation's three craziest and unusual camping destinations.
1. Civil War-era Fort: Dry Tortugas National Park. Fort Jefferson was built in 1846 on the 16-acre Garden Key island in the Gulf of Mexico will be a stunning historical destination for your next camping trip.
2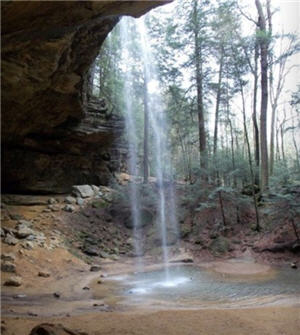 . Area 51's Backyard: Tikaboo Peak. Overlooking Groom Lake, and about 26 miles away from Area 51, Tikaboo Peak is situated on public land near a portion of Badger Mountain, one of Nevada's tallest peaks.
3. Haunted Hocking Hills: Old Man's Cave. Located at Hocking Hills State Park in the southeastern Ohio town of Hocking Hills, Old Man's Cave is reportedly a haunted rock structure where the ghost of the 19th century recluse Richard Rowe supposedly haunts the area.