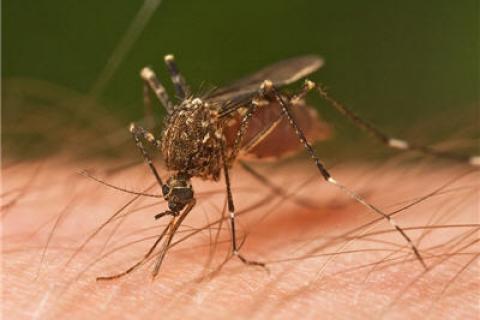 You know how it goes. You're outside with friends and family and you're getting eaten up by mosquitoes, while some of your friends never get one bite. Ever wondered why? A blog by Lisa Collier Cool for Yahoo! Health looks into the phenomenon.


Partial to Blood Type O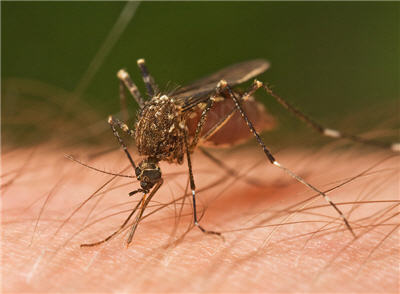 The average mosquito takes in about 5-millionths of a liter of blood during feeding.
Photo by Wikipedia
Cool explains that a Japanese study showed that those with type O blood were nearly twice as likley to have a mosquito land on them. "Most people secrete substances that allow mosquitoes to identify blood type before they bite," Cool wrote.


Yuck.



 Extra Tip: How to Protect Yourself from West Nile Virus


 Extra Tip: About Zika Virus Disease


 Extra Tip: Areas with Zika Virus

Beer Drinkers
Cool sites a study published in the Journal of the American Mosquito Control Association that beer drinkers will see more interest from mosquitoes. Researchers reported that, "Mosquito landing on volunteers significantly increased after beer ingestion compared with before ingestion."


The trick will be to not spill your beer when you swat them away.


It's a Full Moon
The American Mosquito Control Association reports that mosquitoes are 500 times more active when the moon is full, Cool wrote. Dusk and dawn are the highest risk times for bites, with the females of the salt marsh species traveling up to 40 miles in pursuit of their meal.


Little known fact: Male mosquitoes don't bite. (Enter wise-crack here...)



  DID YOU KNOW? 
  There are about 2,700 species of mosquito worldwide and 176 of them are in North America.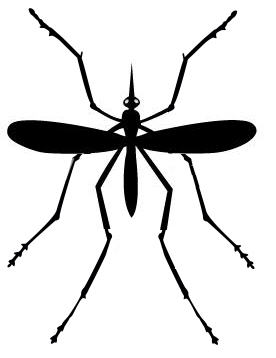 Don't Go Barefoot
In perhaps the grossest (especially if you have "thing" about feet) revelation in Cool's blog, the "pungent aroma of dirty feet is apparently irresistible to mosquitoes." Apparently scientist Bart Knols discovered this when he sat in a lab in his undies to find out which parts of the body mosquitoes are most likely to target. About 75 percent of mosquitoes zeroed in on his feet; however, once he washed them with deodorant soap, the little blood suckers bit randomly. Not surprisingly, Knols' team found that stinky cheese, such as Limburger, also draws mosquitoes because of the same odoriferous compound responsible for foot odor.


Another reason to have a "thing" about feet.


What to Expect When You're Expecting
Expect to get bit more often. That's what Cool found out according to a study conducted in Gambia. Compared to women who aren't pregnant, moms-to-be are twice as likely to get bite by mosquitoes. The hypothesis comes from the fact that "women in the later stages of pregnancy exhale 21 percent more volume, mosquitos were drawn in by the moisture and carbon dioxide in their breath," Cool wrote. "They also found that pregnant women's abdomens are nearly 1 degree warmer, which may cause more volatile substances — released in sweat and attractive to mosquitoes — to be present on their skin." And if you're not expecting, studies have shown that "women are more attractive to mosquitoes during certain phases of the ovulation cycle.


There are no significant studies that say if women or men get bit the most.


Save the Sweat, Don't Run
Sweat only makes it worse, Cool wrote. "Both the carbon dioxide we exhale and substances in sweat, such as lactic acid, help mosquitoes home in on their prey." Based on that, if you're exercising outside or it's just plain hot, you're more likely to get bit than if you're body is at rest and not sweating as much. The AMCA says physical activity increases bite risks by as much as 50 percent.


This is not an excuse for refraining from physical activities!


Don't Hide Behind Dark Clothes
Cool said researchers found that black clothing is the most atttractive to mosquitoes. The study showed that beyond black, red is very attractive, while grey and blue are netural to mosquitoes and khaki, green, light khaki and yellow are the least attractive.


Khaki and green make a great camo too...


How to Protect Yourself From West Nile Virus
One thing that doesn't change immediately with the seasons: the threat of mosquito-borne diseases. Mosquitoes are still a threat in the early part of fall as well as spring and summer. Preventing bites is key to protection from West Nile virus and many other vector-borne deseases vector mosquitoes carry. Here are a few tips to help prevent mosquito bites.


Get rid of any standing water that might collect around your home. For example: Old tires if outside can hold water inside the rim.
Avoid being outside during the peak times for mosquitoes which is dusk and dawn.
Apply insect repellent. The CDC recommends products that contain ingredients: DEET (20%), Picardin or oil of lemon eucalyptus.
Outdoor mosquito repellant lanterns help create a bug-free comfort zone.
Repel mosquitoes with personal repellent units such as the ThermaCELL® Mosquito Repellent system
Other Facts From the American Mosquito Control Association
Mosquitoes are known from as far back as the Triassic Period – 400 million years ago. They are known from North America from the Cretaceous – 100 million years ago.
The average mosquito weighs about 2.5 milligrams.
The average mosquito takes in about 5-millionths of a liter of blood during feeding.
Mosquitoes find hosts by sight (they observe movement); by detecting infra-red radiation emitted by warm bodies; and by chemical signals (mosquitoes are attracted to carbon dioxide and lactic acid, among other chemicals) at distances of 25 to 35 meters.
Mosquitoes fly an estimated 1 to 1.5 miles per hour.
Bigger people are often more attractive to mosquitoes because they are larger targets and they produce more mosquito attractants, namely CO2 and lactic acid. (Active or fidgety people also produce more CO2 and lactic acid.)