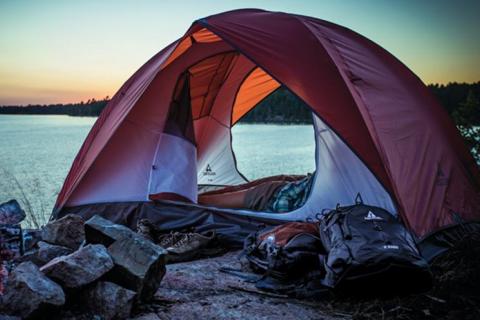 If you like to get away from it all, cook meals over an open flame, and lay in a sleeping bag under the stars, you're probably a camper. While you more than likely have a few spots you visit regularly, here are 7 places you'll want to set up camp before you kick the bucket.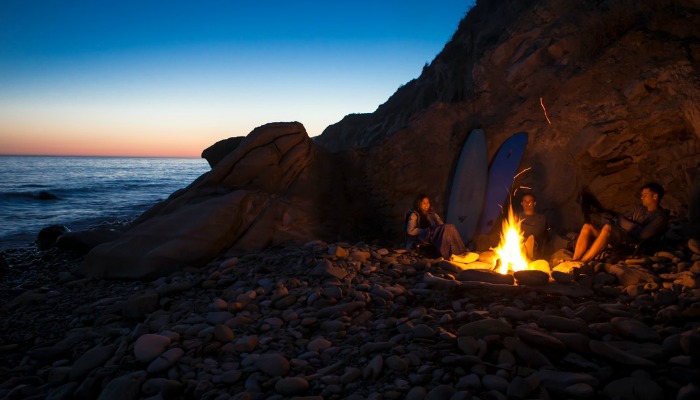 1. Assateague Island National Seashore - Maryland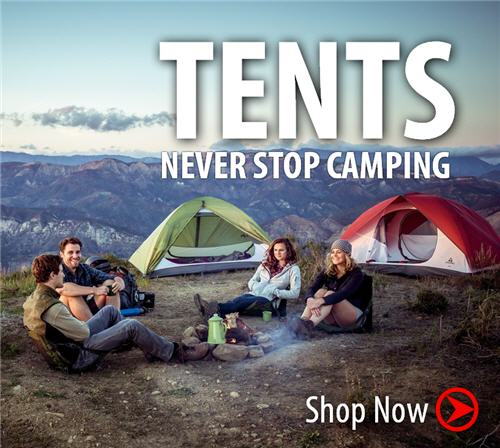 Yes, you heard correctly, camping on the beach. Assateague is a barrier island off the coast of Maryland and is filled with 37 miles of sandy beaches, salt marches, forests, and costal bays. If pitching your camp tent in the sand next to crashing waves isn't unique enough, you might receive a visit from one of the last communities of wild horses in America.
2. Glacier National Park - Montana
Named for its glacier-carved terrain, this park is known for alpine lakes and meadows, rugged mountains, and pristine wilderness. It is home to hundreds of species of birds and mammals.  It hosts even more miles of scenic drives and trails—be sure to pack a good pair of hiking boots. Glacier also features 13 campgrounds and more than 1,000 campsites.
3. Grand Canyon National Park - Arizona / Utah
The Grand Canyon is also one of the most studied geologic landscapes on the planet, with its immense gorge dropping 6,000 feet at its deepest, spanning 18 miles across at its widest, and stretching over 275 miles in length. Besides a diverse collection of fauna, the park is also home to over 1,500 plant species, and boasts some of the cleanest air in the nation. Campgrounds can be found on both rims.
4. Great Smoky Mountains - North Carolina / Tennessee
Designated as an International Biosphere Reserve by the United Nations, this is one of the most diverse parks in North America. The park's natural resources include over 17,000 documented plant and animal species, and scientists believe an additional 30,000-80,000 species may also exist there. The Great Smoky Mountains themselves are also among the oldest mountains on the planet. These and many other attributes combine to make this America's most visited National Park.
5. Yellowstone National Park - Idaho / Montana / Wyoming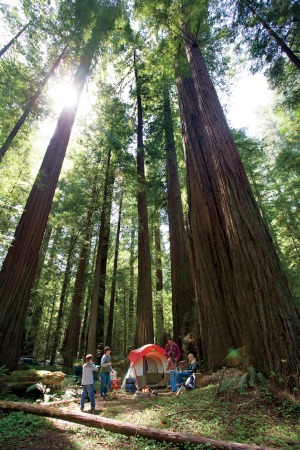 America's first National Park is most famous for its geothermal activity, with over 300 geysers—including Old Faithful. Yellowstone also boasts other spectacular natural assets, including geology and wildlife such as bison, elk, grizzlies, and wolves. This huge park has plenty of room to spread out with 12 campgrounds and over 2,000 campsites.
6. Yosemite National Park - California
Yosemite is known for its granite walls, including Half Dome, and is one of the most famous rock climbing destinations in the world. The park also features several acclaimed waterfalls, including Yosemite Falls, the highest in North America. Yosemite boasts vast wilderness, wild rivers, ancient sequoias, and hundreds of miles of hiking trails and driving roads.
7. Katmai National Park, Brooks Camp - Alaska
Besides its active volcanic landscape, Katmai's attraction is its huge bears. Located on Naknek Lake, Brooks Camp is the only campground in the park, and it is accessible via a short float plane ride. At Brooks Falls, you can watch giant brown bears standing at the edge of the stream, mouths open, trying to catch salmon mid-leap. During peak seasons, you may see 25 bears from the viewing platform at Brooks Falls. But don't be afraid of camping. Among other bear-safe features, the campground is surrounded by an electric fence to keep out curious bruins.
What other camping destinations are on your list?