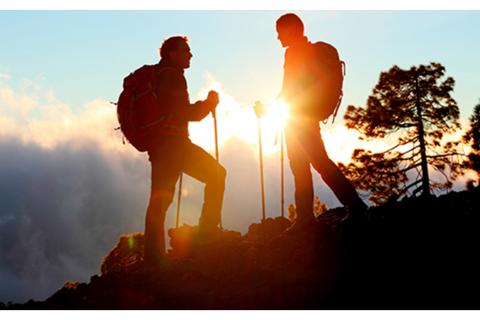 Travelers typically visit national parks like the Grand Canyon, Yosemite and the Great Smoky Mountains for the majestic scenery and rustic experience.
But trips to these popular outdoor destinations can be a bit daunting, especially when you consider that more than 292 million people visited the national park system in in 2014, according to the National Park Service.
Others set their sights on a more isolated outdoor environment, one with fewer roaming tourists and more backcountry enchantment.
The United States has 7,804 state parks with more than 38,000 miles of trails and more than 221,000 campsites. The following state parks have unique characteristics that allow for a variety of fishing, boating and camping activities, along with the serenity that makes the experience even better.
Which one will be next on your must-visit list?


Bogue Chitto State Park, Louisiana
Louisiana is best known for its winding rivers, canopied swamps and labyrinth-like bayous. There are a multitude of opportunities to drop your kayak in the water and glide along the liquid networks that crisscross the state. The 1,786-acre Bogue Chitto State Park is home to a scenic river system complete with cypress tupelo swamps, a hardwood forest and ample wildlife, including several species of birds and perhaps an alligator or two.
Take your canoe or kayak, fishing rods and binoculars to enjoy this swampland experience. Tent and RV campsites and cabins are available.
Nearby attractions: Frickes Cave, a river gorge made of sandstone spires, Fort Pike State Historic Site and Fontainebleau State Park.


Denali State Park, Alaska
Rubbing shoulders with the Denali National Park is Denali State Park, a 324,240-acre wilderness 147 miles north of Anchorage. Visitors not only experience a land of overwhelming grandeur, they get the best views of the nearby Mt. McKinley, densely forested streams, river valleys and gently rolling tundra that accompanies the bordering Kesugi Ridge and neighboring Curry Ridge.
The exploration opportunities are endless. Visitors can day-hike to the Kesugi Ridge through trailheads at the Lower and Upper Troublesome creeks. These are gateways to lush woodlands that are home to secluded waterfalls, a mosaic of plant life, diverse wildlife and a native spirit. Large black spruce cottonwoods tower over land that is populated with moose, grizzly bears, wolves, caribou, lynx, flying squirrels, weasels, minks, porcupines and on and on.
Backpack in the Peters Hills, fish, camp and hike along Buyers Lake, and fish the Tokositna River. This is the definition of adventure.
Because of the diverse terrain and changing climates, safety is of the utmost importance when navigating the backcountry. The Alaska Division of Parks and Outdoor Recreation requires visitors to have proper equipment, appropriate knowledge, emergency gear and acute awareness of location.
Do not miss: Mile 135.2 on the George Parks Highway offers the best vantage point for stunning views of the Alaskan mountains and is a good stopping point, complete with picnic tables and restrooms.


Humbolt Redwoods State Park, California
With 17,000 acres of colossal redwood groves and The Avenue of Giants winding through, Humbolt Redwoods State Park is home to Rockefeller Forest, the largest remaining old-growth forest in the world. This year-round recreation area is the ultimate playground for those who love the outdoors, from casual campers and families to novice and extreme outdoorsmen. There is something for everyone.
In 1921, the Save the Redwoods League dedicated the Colonel Raynal C. Bolling Memorial Grove in the Humbolt Redwoods State Park that is located along the Eel River in Northern California. Absorb the majesty of the towering redwoods set among colorful wildflowers, cascading waterfalls and flowing streams and blanketed by ferns and mosses.
Set up camp at Albee Creek, Burlington or Hidden Springs and take part in any of the activities available during the day, including 100 miles of hiking and horseback-riding trails, biking, swimming, boating, fishing and geocaching. Camping permits are required for overnight stays.
Do not miss: The 950-year-old, 250-foot Immortal Tree that has survived natural disasters and logging attempts.


Ludington State Park, Michigan
Nestled between Hamlin Lake and Lake Michigan lies the 5,300-acre Ludington State Park. Beaches, sand dunes and marshlands offer a unique playing field for the entire family. The 21.5 miles of hiking trails include a shore hike to Big Sable Point Lighthouse.
Visitors can enjoy canoeing, kayaking, fishing and tubing along the Sable River. Equipment can be rented or personal watercraft can be launched from the boat ramp. There are abundant nature walks, bike trails, canoe trails and inlets as well as soft sand beaches. The three modern campgrounds are home to 355 campsites with electricity, bathrooms and showers. For the more experienced campers, there are 10 rustic tent sites available at the Jack Pine Hike-In only campground.
Visitor favorite: A kayak trip to Lost Lake to see water lilies, swans, eagles and other wildlife.

 
Tallulah Gorge State Park, Georgia
Visitors describe Tallulah Gorge State Park in Georgia as one of their favorite wonders of nature. Here you can climb to the breathtaking views of Hurricane Falls, hike to the bottom of the 2-mile-long, 1,000-feet-deep Tallulah Gorge and go fishing in Tallulah Lake.
With adventure options that range from beginner hiker to hard-core rock climber, this is a great place for a family adventure, a parent/child trek or a wild-country climbing expedition with buddies.
The 2,739 acre park has 50 tent and RV campsites and a pioneer campground. There are just 100 permits issued a day to visitors interested in hiking to the bottom of the Gorge.
Keep your eye out for protected species such as the monkey-faced orchids and green salamanders that live in the park.
Do not miss: A walk along a suspension bridge that sways 80 feet above the bottom of the gorge.
The geological diversity across the country offers valuable natural resources to replenish the spirit and allows for incredible outdoor recreation opportunities.