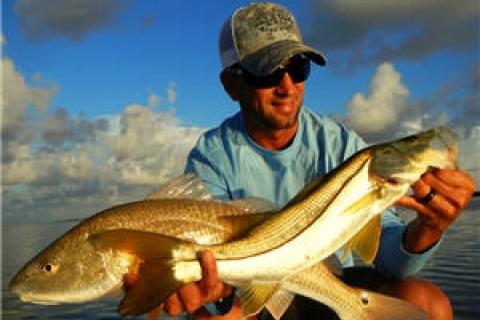 A bight is defined as a contour or a bay "indenting into a shoreline." And the northern reaches of Florida Bay that border the mainland of the Sunshine State are loaded with fish-filled bights. East of Flamingo in the Everglades National Park lie Snake Bight, Garfield Bight, and Rankin Bight. These "indents" are loaded with snook, tarpon, redfish, and seatrout as the main game fish species. A quick look at Google Maps- satellite shows how these features create cradling arms to attract and direct game fish movements. These large bodies of water are also affected by winds and tides. When all these factors merge perfectly, memorable saltwater fishing can be had.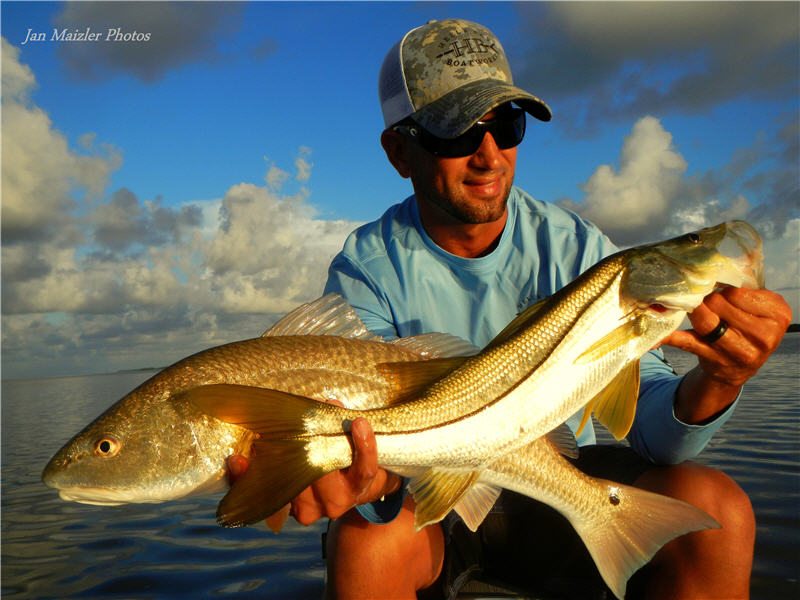 When all the right factors come together — tides, wind, weather and tackle — saltwater anglers can wear their arms out catching fish.
But in these complex, ultra shallow habitats, it is essential to use the services of a professional guide if you don't know them well. Even at that and if you want to become a local bight expert, this vast section of the park can takes months and even years to learn. One of the area's top guides, Captain Benny Blanco, outlined four aspects that must be understood and mastered to enjoy great bight fishing.


1.The Right Tide — The tides that "wash" the bights are essential to master since the water column must have the exact right depth for game fish to be feeding in these shallows. And this means a water column of sufficient depth for shallow water skiffs to float in and be poled in pursuit of game fish. It is also essential to consider moon phase. Full and new moons produce spring tides, which cause the highest and lowest tide levels as well as current velocity. Typically, autumn brings higher water levels into the bights, while wintery north winds make the water levels lower.


2. The Right Wind and Weather — Strong winds can blow water out of or into the bights and affect water levels. Strong winds also can make the water more turbid and therefore harder to spot game fish swimming in the water column. Your ideal weather is a cloudless sunny day that illuminates the shallows and all that swims through it.


3. The Right Skiff — The skinny water that covers the flats of the bights measures in mere inches. It takes a highly specialized flats boat with an extremely shallow draft to get the job done. In some of these areas poling is the only safe boating option.


4. The Right Tackle — Be sure to use the lightest saltwater fishing tackle possible. A good spinning outfit featuring a 7-foot fishing rod and a saltwater reel spooled with 10-pound braid is fine. Your leader should run from 20-pound fluorocarbon for seatrout to 50-pound for snook. Three essential saltwater fishing lures are a gold weedless spoon, a soft plastic swimbait (again rigged weedless), and a topwater plug in the Zara spook style.
For more tips on fishing the flats visit Travel Blog: Tips for the Traveling Flats Fisherman at Bass Pro Shops 1Source.