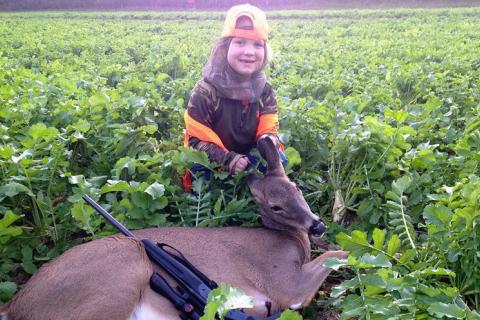 Throughout my hunting career I have been fortunate enough to be able to participate in some pretty incredible youth hunts. With the help of organizations such as the National Wild Turkey Federation, many volunteers, friends, and parents, I have been able to witness a boy with autism take his first turkey, a boy who lost his eye sight due to a battle with cancer take his first deer, as well as a boy who was born with blindness take his first turkey. Not to mention taking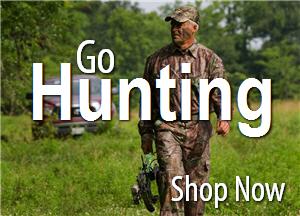 close friends children on their first turkey hunts, as well as a few family members who accompanied me on deer and turkey hunts throughout the years. It's not hard to see that I would rather take a kid hunting then go myself, no questions asked.


While on many youth hunts over the past few years I have learned that the main goal is not to harvest an animal. It is to make an impression on a young hunter that will show them that hunting is something to be enjoyed. Enjoyed so much that when hunting gets into your blood, you will literally eat, sleep, and breath hunting. Listed below are 5 tips on what I have learned for making the most memorable youth hunt possible for future generations.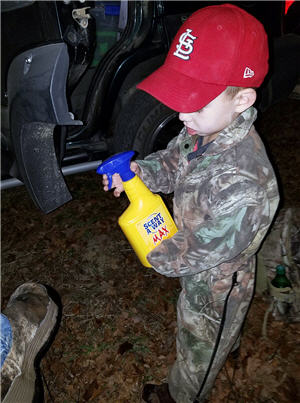 1. Involve Kids Leading Up to the Hunt
One of the biggest keys to a successful youth hunt is to show a kid that it is not all about the harvest of an animal. It is enjoying the hunt itself and the tasks that lead up to the hunt. Letting children put out deer feed and minerals before season is a great way to get them involved. Have them help check game cameras, help to put up ground blinds, and help scout before season, these activities will get children excited and feeling involved in the entire process. The same goes when actually on the hunt, let the kids partake in spraying down with hunting scent eliminators, use a grunt call while deer hunting, or use a turkey call while turkey hunting. Making them feel like they are part of the process in the making of a successful hunt is very important, in doing so, when they do harvest an animal they will have an even more special feeling of accomplishment by being a part of the work that goes into a hunt.
2. Make Them Comfortable
Most deer and turkey hunts take place when temperatures are cooler, unfortunately this can cut a hunt short if not properly prepared. Dressing warm including warm boots, gloves, and hats keeps kids nice and toasty when having to sit and wait during a hunt. The next thing to do to make sure that kids are comfortable, is to use a hunt blind. Choose either a pop up style or stationary hunting blind to keep the cool air off of the kids as well as letting them get by with movement. Also, try to have a comfortable hunting chair or seat, something that a kid can sit on for a few hours while keeping unnecessary movement to a minimum.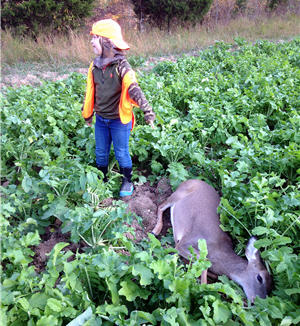 Tip: Keep a good choice of snacks as well as drinks available in the blind at all times. This is another way to keep a kid warm during cool temperatures and make sure they are comfortable and able to sit for a period of time.

Tip: Bass Pro Shops has a great assortment of kids hunting and camo clothing here
3. Make Hunting Entertaining
Sitting for hours in the cool weather of the fall or spring doesn't always have the relaxation factor for a kid as it does for an adult. When sitting for a period of time with nothing going on, boredom can set in, this can make a child want to quit before the hunt is over. Cellphones, electronic games, or a book are great ways to keep a kid entertained during those so-called dull moments of the hunt. Another way to keep it entertaining is to identify other critters that you may encounter during those hunts such as squirrels, raccoons, coyotes, as well as a number of birds. Not only does this keep them occupied, it teaches them about the outdoors at the same time.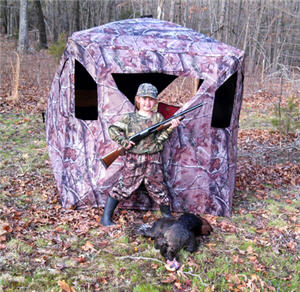 4. Sit in a High Traffic Area
This tip can go a long with the previous tip of making it entertaining. Set the hunting blind where you're going to see a lot of wildlife this could very well be the turning point of hooking a kid for future hunts. Sitting in timber that could only hosts a chance of seeing a few deer or turkeys might also lead to a child's boredom. Food plots, open fields, or near a water source are great places where multiple numbers of wildlife like to congregate. This keeps the hunt exciting the entire time.


5. Use the Proper Weapon
Having a proper fitting weapon is very important, especially when dealing with firearms. One factor that keeps some kids from wanting to hunt is being uncomfortable or even scared of how hard a gun is going to recoil, or perhaps it being too loud for comfort. There are several companies that make youth model firearms, this type of firearm fits a child better, making the shooting experience more enjoyable. Having a firearm that is "too big" for a kid not only can scare them, it could also cause a poor shot resulting in an injured animal.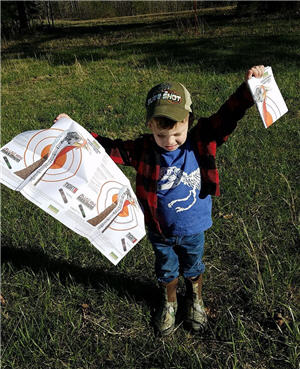 Tip: Shoot multiple times before the hunt. Let kids shoot targets that show the vitals of whatever type of animal they will be hunting. Teach them where to make the shot, as well as letting them get used to the feel of the firearm when it is fired.


Remember that today's youth is the future of hunting. It is our job as mentoring adults to introduce them to the outdoors and all it has to offer, so that it can be passed on for future generations to enjoy for years to come.