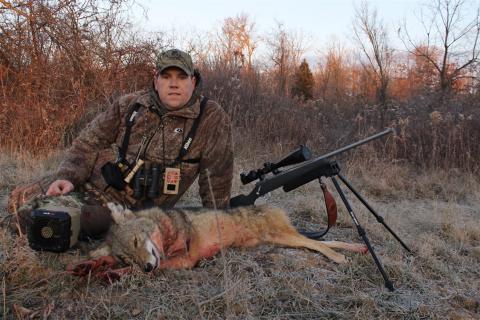 One of the most frequently asked questions amongst predator hunters is that of when is the best time to hunt coyotes. They want to know what time of the year is best to call coyotes, and they also want to know if calling coyotes is better in the summer, fall, or winter. Over the past 20 years of hunting and calling coyotes, I have found that there are three times of the year that seem to be the most successful for me. Even though I love to hunt coyotes all year, I have three preferred times of the year that I think the success at calling these predators is at its best.
#1- Early October
Why is Early Fall Good for Hunting Coyotes?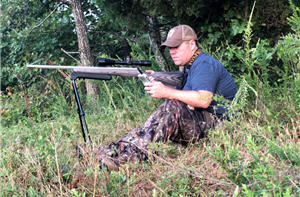 During the early fall, younger coyotes are beginning to venture out on their own and starting to fend for themselves. They begin to find food on their own and become aware of their surroundings to be able to steer clear of danger. The younger coyotes are still immature and will respond faster to a call, such as a food source sound like the rabbit in distress. Hunters can also use sounds such as pup in distress. Younger and immature coyotes will respond faster because they seem to be curious about the noise, being anxious to see what the commotion is all about. Using this same pup in distress sound in the early fall will also attract the attention of more mature coyotes. This attraction occurs because they think that the immature coyote has got themselves in a dangerous situation, thus making them respond faster.
Use These Sounds to Create Curiosity Among Coyotes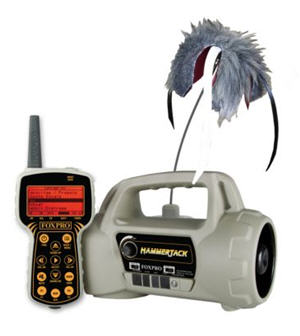 Food source type sounds such as rabbit, bird, or rodent distress work well during the fall. Fall marks the time of year when cooler temperatures arrive, making coyotes need more food to stay warm and survive. Along with food sounds, mix in an array of coyote vocals such as pup in distress, barks, and howls. As mentioned earlier, these sounds create curiosity amongst other coyotes.
Tip: Combine the two different types of sounds by using an electronic caller such as the lightweight, portable FoxPro HammerJack Predator Call  to create the distress sounds. Then use a diaphragm howler to add the coyote vocals. An automatic caller enables the hunter to develop sounds at the same time, while still being ready to make the shot.
#2 - First Week of December
Why is the First Week of December a Good Time Call in Coyotes?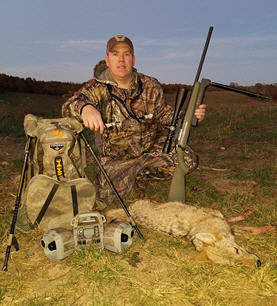 Throughout November, I spend a lot of time deer hunting. During this time, I use multiple game cameras to scout for deer. I regularly get pictures of coyotes, as well. With picture evidence showing there are coyotes in my hunting area, combined with seeing them from my tree stand, I make mental notes of where coyotes are living. After deer season winds down at the end of November, I return to the area the first week of December to take advantage of all the scouting and try calling the coyotes. My success rate has been outstanding by using this tactic.
Two Calling Sounds to Use to Get Coyotes to Check You Out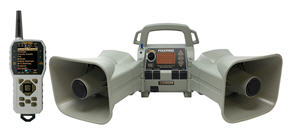 While deer hunting in November, I often hear coyotes being vocal in the distance howling to one another. Therefore, I usually use a mixture of coyote vocals during the first week of December. I use howls and yips to make other coyotes in the area curious and eager to check out the sounds.
#3 - February and Early March is Breeding Season
Why is Coyote Breeding Season a Good Time to Hunt?
As with white-tailed deer during the rut, and gobbling tom turkeys during the spring, the breeding season period with a specific animal can be an exciting time to hunt. The breeding season for coyotes is during the same period throughout the country, that being during January, mostly February, and into March. During this time frame, calling coyotes can be even more exciting than it already is. First excitement builds due to the increased amount of coyote vocals that one uses during this time. Second, there is an overall increase in the coyote movement in general. All of this excitement is because the urge to find a mate is in full swing.
Use These Coyote Vocals During Breeding Season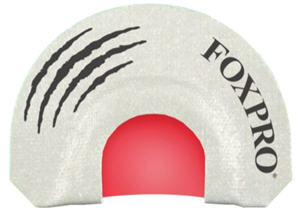 As mentioned earlier, there is an increase in the number of coyote vocals that one will hear during the breeding period. Female Howls, Challenge Howls, Female Whimpers, and Chirps are all great sounds to use on an electronic call such as the versatile, bluetooth compatible FoxPro XWave electronic game call. Hunters can also benefit by using a diaphragm style call like the FOXPRO Smokin' Gun Adult-Coyote Howler Diaphragm Call to create howls before playing distress sounds. Coyotes are already a very territorial animal. However, during the breeding season, the sound of another coyote invading the area can be intriguing to other coyotes.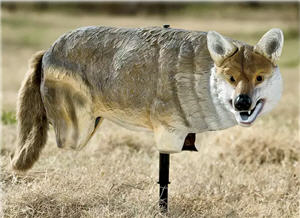 Tip: During the breeding season, the use of a coyote decoy like the life-sized and realistic Lucky Duck Yote' Coyote Decoy can also help attract a coyote from a distance when using an array of coyote vocal sounds in ones calling sequence. Place the predator decoy in a high visibility location before calling. When a coyote approaches and sees your bait, they are more likely to be fooled with a proper calling sequence that has already attracted them to the area.