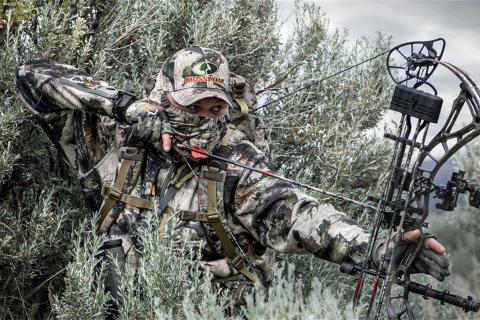 A serious bowhunter knows that as fall season arrives, the time to be in a tree stand has come. All the while, he or she is hoping to harvest a trophy buck as well. To achieve this goal, one must face the challenges that mother nature can throw at hunters. The common problem is that of staying comfortable when temperatures begin to plummet, long enough to maintain a position in the stand, until a buck makes his way into bow range.
Shop hunting clothes & hunting camo here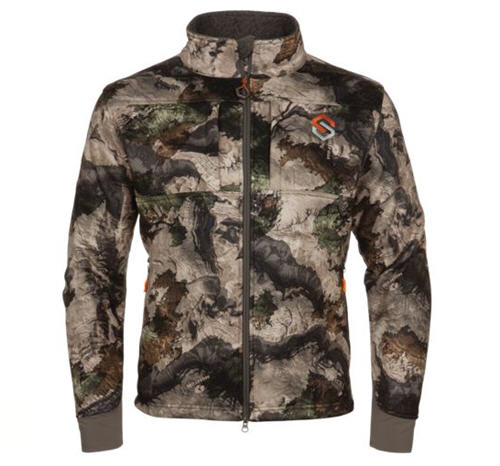 There are a few shared questions that bowhunters have about the challenge of maintaining comfort. These questions range from pondering how they can stay comfortable while sitting for an extended period as well as how they can remain in the treestand when the conditions are not ideal.  And, the ever-popular question of wondering if the way one dresses for the hunt makes a difference when it comes to sticking it out in challenging weather.
Although it may sound simple, the truth is that choosing what we wear into the field can make or break the hunt. Selecting a high-quality garment that keeps the hunter warm, dry, and comfortable can be the final step in being successful when bowhunting trophy bucks. Read below to see how.
Tip: The Scent-Lok BE:1 Voyage Jacket for Men is perfect for the hunter who demands peak performance without sacrificing comfort.
 # 1 – Hunting the Deer Rut
Arguably the most popular time to sit in a tree stand is when bucks begin the rut. Around mid-October, most deer across the country begin to start the process of seeking out does for breeding purposes. Bucks begin scraping to take an inventory of what does are in the area, while other bucks slip in to see if they can find the does first. Eventually, bucks start to chase does until they find a doe that is in estrus, and willing to breed. With all this rut activity happening, the hunter must be willing and able to put in the time for the hunt. Deer hunting can often result in spending all day in a tree stand until a mature buck makes it into bow range.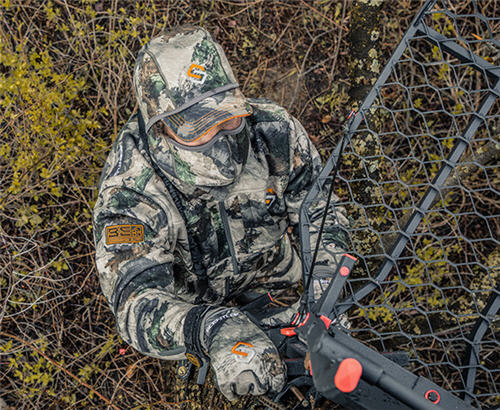 Why are a Hunter's Garments Important?
To stay comfortable all day, the hunter must remain warm during the early fall mornings when temps can dip down. Wearing an article of high-quality clothing that is well insulated will keep the hunter warm, keeping them in the stand longer. During this once a year rutting activity, the hunter does not get the option to wait for the best weather to hunt. No matter the conditions, in the select window of time the does come into heat and bucks are ready to breed.
The deer hunter must be in the stand ready for the chance to get a shot on a trophy, no matter the weather.
Preferred Choice of Clothing - Scent Lok's BE:1 (Bowhunter Elite Series) Voyage jacket and pants are designed and tailored to the bowhunters needs of spending all day in a treestand.  The jacket and pants are mid-weight, single layer garments. The garments allow the hunter ease of movement and mobility. It has premium fleece fabrics on the face and a knit interior that is exceptionally quiet and provides the right amount of warmth.
The Bowhunt Elite: BE:1 series comes in Mossy Oak Elements Terra Gilla camo which is exclusive to Bass Pro Shops and Cabela's. It features Scent Lok's Carbon Alloy technology to absorb any unwanted odors, as well as excellent moisture-wicking management to keep the hunter dry.
 # 2 - Hunters on the Move
Using a stationary hunting method like a tree stand or ground blind can keep you from putting in several steps trying to find bucks that are moving. But, if you're prone to putting in several steps looking to find bucks on the move, you've got to be comfortable and mobile. You could be on a spot and stalk hunt out west where the terrain is usually more open. Or, creeping through the timber searching to find where deer are bedding. Your clothing must give you the ability to be mobile.  That one requirement can be the key the hunter needs to be successful.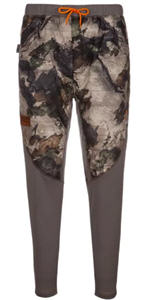 If you have to move a lot while trying to get close to a mature buck, it is easy to become sweaty as body temperatures rise. Sweat can cause your hunting garments to become wet.
Why is it a Problem for Hunting Garments to be Wet With Sweat?
Being wet with sweat not only is uncomfortable, but it can also raise the chance of becoming too cold when the hunter settles back down to hunt. Even worse, excessive sweating can lead to human odor, which will spook deer before the chance to harvest one happens. Having a garment that has good movability and dries fast is a must.
Preferred Choice Of Clothing- The Scent Lok BE:1 Reactor jacket and pants is another part of the bowhunter elite series clothing. The Reactor is the bowhunters optimal choice for being versatile. This design provides low bulk insulation in the body's core areas, and stretch fabrics in areas of high activity used when being on the move while hunting. You can use this design as a layering piece to add additional warmth in cooler temperatures or worn as a stand-alone shell.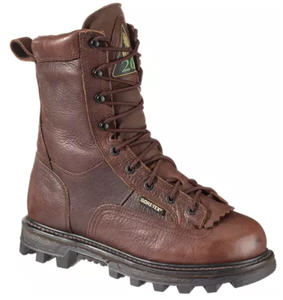 The Reactor also includes the Carbon Alloy technology for premium scent control and incredible moisture wicking powers to keep the hunter dry, comfortable, and scent-free.
Tip: If you need to move a lot while hunting, wear quality hunting boots. The ROCKY BearClaw 3D GORE-TEX Insulated hunting boot has excellent traction. They are breathable to keep feet dry and cool when walking, yet warm when sitting.
# 3 - Hunting in Extreme Cold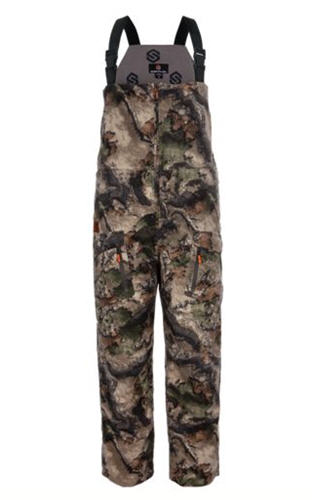 One of the most significant examples of needing high-performance clothing is during frigid temperatures. During the late season especially, the conditions can become brutal when sitting in a tree stand or a ground blind. However, during this time is when deer become dependent on food sources in hopes of staying warm, making it an excellent time to hunt. Without dressing correctly, it doesn't take long for the hunt to be cut short due to the hunter becoming uncomfortable.
Why is it Important to Have Well-Insulated Hunting Clothing?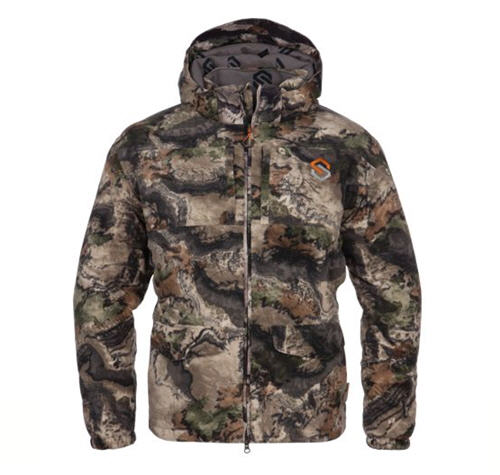 Having a complete set of garments that are well-insulated ups your chances of sitting in a tree stand or blind long enough for the deer movement to the peak. Garments should include layers of clothing, high-quality insulated garments, quality gloves, facemask, and probably the most essential, insulated boots.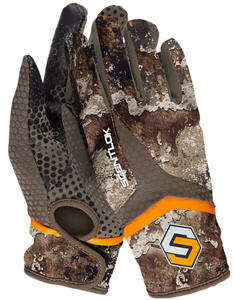 Preferred Choice Of Clothing- The last part of the Scent Lok BE:1 series is the Fortress Hunting Parka and Fortress Hunting Bibs.  This set is fully waterproof, windproof, and highly insulated. The fabrics are ultra-quiet, making it ideal for the late-season bow hunter. These bibs are tailored to the bowhunter, featuring full articulation, compression and sculpting with minimal bulk, because of the body mapped Thinsulate insulation. This system is ideal for those late-season sits when temperatures can become bone-chilling cold.
To some hunters, the thought of spending a little more money for a higher quality clothing is out of the question. Some say it is not worth it. Some say it is overrated, and others don't want to take the extra steps of dressing to the specific situation of hunting.
However, by wearing higher quality hunting garments, such as the Scent Lok BE:1 series, it will keep the hunter alert and focused, as well as comfortable throughout the entire hunt. The quality of fabrics and material that goes into these types of garments will also stand up to the harshest conditions that hunters may put themselves through. The quality of the fabric means the life of the garment lasts longer; saving the hunter money in the long run.