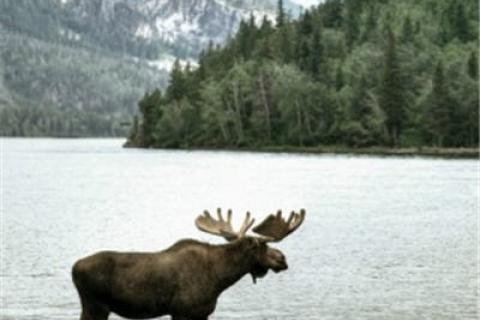 Here's a to-do list you can actually look forward to making. Whether you hunt rabbits, ducks or deer, there's no doubt you've dreamed of one day traveling the world in search of exotic game.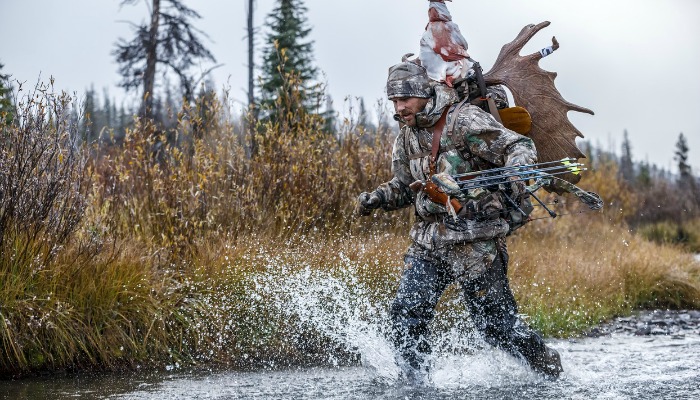 If the thought of these bucket list hunts doesn't make your heart pound, you'd better check your pulse.
That being said, you may have never actually sat down and determined what hunting adventures you want to embark on before you kick the bucket.  You may want to grab a pen and pad to start your own list, or feel free to simply add boxes to this page and check them off! In no particular order, here are 6 bucket list hunts to dream about this winter:


1.    Argentina Doves

If you've got a craving to shoot until your shoulder gets sore, a high-volume dove hunt in the Cordoba region of Argentina is for you. Doves number approximately 50 million in the region and are considered pests—as they wreak havoc on farmers' crops. There are a number of outfitters in the area that offer luxury 5-star accommodations, gourmet cuisine, and exquisite service, not to mention the opportunity to pull the trigger of your shotgun upwards of 1,000 times a day! The only limit is what you impose on yourself, and the limits of your wallet, as the cost of shotgun shells is not included in the hunt. The hunting is great just about year-round, and some places even offer pigeon and duck hunting. Three outfitters to consider are Los Chanares, Sierra Brava Lodge, and Cordoba Wings.


2.    Horseback Hunt for Elk or Mule Deer

As a child, I grew up reading stories by Jack O'Connor about 10-to 14-day hunts on horseback in the mountains of the western U.S. for elk and mule deer. To me, this is the epitome of a wilderness hunt. The hunts today may only be 5 to 7 days, but there are still a number of quality outfitters in Colorado, Idaho, Montana, and Wyoming that can take you into some of the most remote hunting areas left in the Lower 48. One such outfitter, Bighorn Outfitters in Idaho, offers one of the few opportunities I know of to do a rifle elk and mule deer combo hunt.


3.    Moose in the Yukon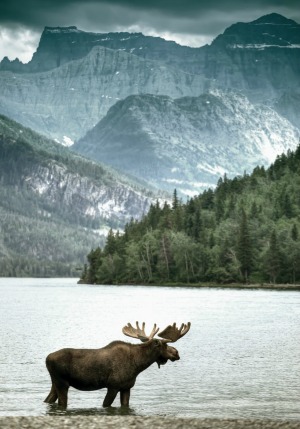 A Yukon moose hunt allows you to experience rugged scenery while pursuing one of the most regal big game animals in all of North America.

If I won the lottery tomorrow, this is likely the first hunt I would book. Many hunters consider the moose to the most regal of all North American big game species, and they don't get any bigger than in the Yukon. Although there are other places to hunt moose on a smaller budget, the Yukon has some of the most spectacular and rugged scenery anymore in the world. Outfitters such as Rogue River Outfitters and MacMillan River Adventures specialize in giant moose.


4.    Waterfowl on the Canadian Prairies

If you're a serious waterfowl hunter, you know that the duck and goose hunting in Alberta and Saskatchewan is second to none. During peak migrations the skies can be nearly black with thousands of birds taking flight. Generous bag limits, a variety of available species, and numerous quality outfitters that cater to American hunters make this an easy and unforgettable trip. Two outfitters to consider are Canada Maximas Outfitters in Alberta, and Highland Outfitters in Saskatchewan, which now offers a spring snow goose hunt that sounds so good it may be a separate bucket list hunt of its own.


5.    Coastal Brown Bear in Alaska

I think most serious big game hunters dream of hunting the Land of the Midnight Sun. Although there are a number of desirable big game species available, Alaska is the only place in North America to hunt giant brown bears. Whether on the ABC Islands, the Alaska Peninsula, or the famed Kodiak Island, bruins approaching 10-feet squared are taken each year in Alaska. These hunts aren't cheap, but they're only going to get more expensive over time. Outfitters like Deltana Outfitters and Afognak Wilderness Lodge can put you onto the giant bruins of the 49th state.


6.    Plains Game in Africa

Along with Alaska, Africa is unquestionably the other destination that most serious big game hunters dream of hunting someday. When it comes to variety and abundance of game, along with a setting unlike anywhere else in the world, nothing beats the Dark Continent. Safari hunting is a huge industry in Africa. South Africa and Namibia lead the way in terms of plains game hunting. Large, high fence ranches are the norm in South Africa, but low fence/no fence areas abound in Namibia where outfitters such as Nick Nolte Safaris and Engelbrecht Safaris can deliver a safari you will remember forever. Be warned: Africa gets in your blood. I started planning my next safari before I'd even returned home from the first.


Don't just dream about these hunts. While none of them are inexpensive, many are realistic for many hunters.  Click here for tips on making your dream hunt a reality.


What hunts are on your bucket list? Let us know in the comments.