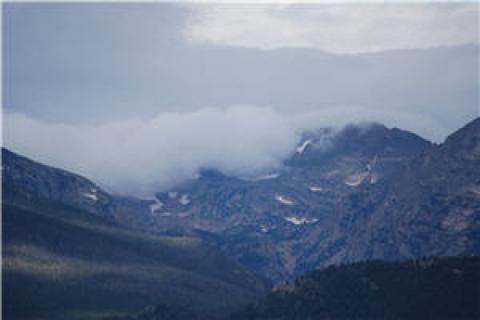 Arrive at any trailhead, even popular ones, on a rainy day and your vehicle will likely be the only one there. Rainy days on the trail can be uncomfortable while backpacking, but for a day hike, don't miss out by hiding indoors – get out there and see the natural world in a different way. I'm not suggesting throwing caution to the wind and simply winging it through downpours and lightning strikes flashing around. But with a bit of preparation regarding raingear and trail selection, you can enjoy a day of prime adventure.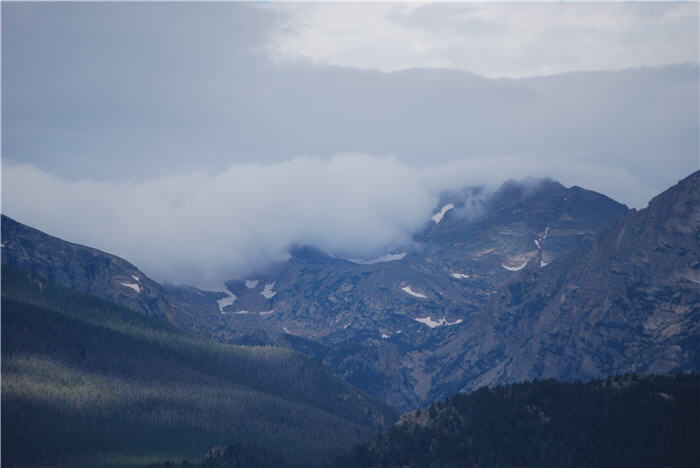 Weather can change quickly, check weather reports frequently and do so up to the last minute before going.

Check weather reports before going and do so up to the last minute before you put hiking boots to trail, as weather can change quickly. Again, hiking in the rain is fun, electrical storms not so much. When selecting a trail for your rainy day hike, avoid creek side trails and ridge top runs. Creeks can become dangerous when swollen and spill out onto a trail. Ridge top trails expose the hiker to wind and direct rain forces that may creep through your best raingear. Target trails that meander through older growth forests with trees providing a wide canopy overhead to consume some of the rain. Walking through a mature forest on a rainy day provides an awesome, mystical experience.


Buying the best raingear your budget allows will pay dividends many times over. Select rain jacket and pants made of a breathable material. Breathable raingear keeps you dry on the inside as well as outside. Hiking causes you to sweat, so to keep your body dry and not clammy, avoid the less expensive, non-breathable rain clothes. Hiking boots should be waterproof because soggy feet can blister quickly. Slip a pair of extra socks into your daypack in case your boots leak. A quick change of socks can give you the comfort boost you need to finish your rainy day hike.


No matter what your physical fitness level is, use a trekking pole on a rain-covered trail. Rocks and roots crossing the trail that are normally minor obstacles become more challenging when wet. A trekking pole keeps you stable up and down hills also. If your hike requires a daypack, be sure to insert every item into a resealable bag first before loading into the daypack. Now that you are dressed and geared up for the rain, enjoy the solitude and beauty of the trail in mystical mode.