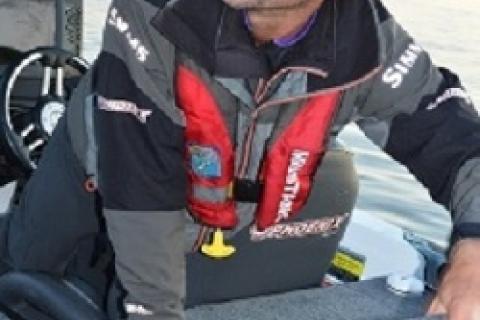 Mercury Pro Aaron Martens talks pre-season prep with 1Source
While many of the top pros in bass fishing are busy working various outdoor shows throughout the USA, Megabass Pro and reigning Bassmaster Angler of the Year Aaron Martens is staying home with his family. Don't think he is simply chilling with his wife and kids. Nope. Martens is organizing tackle, fishing a few times per week and organizing his 20214 tournament fishing season.
Martens prefers being a homebody.
"This off season, I am trying to make time with my family," said Martens. "Years ago I would work the different outdoor shows, but now during my off season I spend it with my family. I'm gone from February through September, so I don't want to be away from them when it's not tournament season."
Tackle prep is a fulltime gig for Martens.
"Right now I am really busy organizing my tackle," said Martens. "It's a full-time job for me. While many other anglers are out trying to cash in at the outdoor shows, I am preparing my gear for the year. By doing this, I am ready for the entire season. Many of the other anglers are relatively disorganized. It is a big advantage for me."
Time on the water is a key for Martens success.
"I know a lot of other anglers don't fish much during the off season, but I do now," said Martens. "Previously, I'd fish maybe once a month or so during the break, but now I am going out a few times each week, even in some bad weather. Fishing keeps me in tune with the fish and keeps my skills sharp.
"The past few seasons I found that not fishing much during the down time has negatively impacted my tournament fishing. Slow starts. Last season I had a terrible start. This year, hopefully, the extra fishing has me really sharp at the Classic and during the rest of the year. It should be a huge advantage for me. "Plus getting out this winter, I am really getting to know my Lowrance units. It is great gear and the first electronics sponsor I've ever had. It's pretty cool."