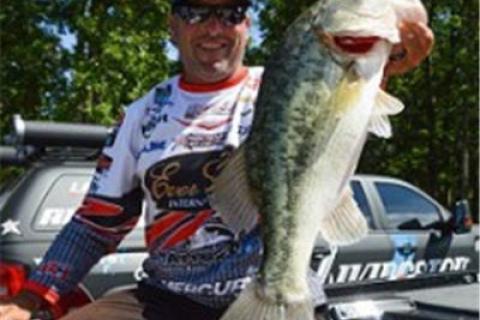 Mercury pro Brett Hite is certainly one of the top pros fishing the Bassmaster Elite Series. His first year on the Elites brought Hite a victory in addition to qualifying to fish the prestigious Bassmaster Classic. This year hasn't been as productive, but it's not been too bad.


The Yamamoto pro sits inside the Top 50 in Angler of the Year (AOY) points with three more regular season events to go plus the AOY Championship to get his points total high enough to qualify once again for the Bassmaster Classic.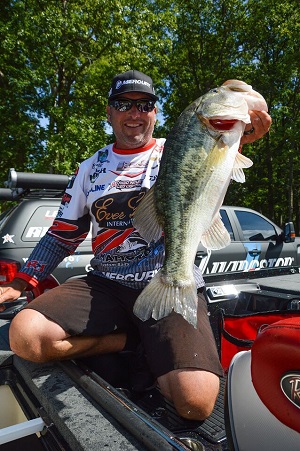 photo courtesy Joel Shangle
So, what is the approach this Phoenix, AZ angler plans to take to gain points and get back to the Classic? Well, pretty much stick with the program he's had for success. It's all business for Hite, so no need to rock the boat. Hite approaches the tour life like most folks in any professional field; work hard and put in the time.


"An angler coming into the Elites as a true rookie has a real disadvantage," says Hite. "I mean someone who's never fished at a Tour level like the FLW or the Elites.


"When I came to the Elites last year, I had years of experience fishing B.A.S.S. and the FLW Tour. I did well. I made money. It's kind of like someone who's been at a job for 15 years. They usually are pretty good at what they do, make more money and certainly have the experience necessary to succeed.


"I had that coming into the Elites. So did Randall Tharp, Jason Christie, Jacob Powroznik, Brent Ehrler and other guys who fished the FLW Tour.


"You really need to put in the time, work hard and learn the sport. We get very little time to practice at events. Many of the true rookies come from fishing the Bassmaster Opens where they practice for 7 days and take time to figure out a pattern or the lake. That doesn't happen on the Elites. Only the really talented anglers can stay and make a career out of it."While Hite is known by many as a shallow-water angler, he feels you can't have success on tour without being versatile.


"I know a lot of fans and media think of me as a shallow-water angler," said Hite. "I've won four major events fishing with a bladed jig and a swim jig. When it clicks, it just works well for me. I put that Yamamoto Heart tail Shad on my bladed jig or swim jig and go to work.


"I come from the west and if you know anything about that, you know you can't do well just fishing shallow. I fish a lot of structure, both deep and shallow. I made a living off deeper structure fishing.


"Guys like me, Aaron Martens, Kota Kiryama, we brought a lot of attention to deep drop-shot fishing out west.


"To be successful on this level, you need versatility. With the Bassmaster schedule, there are so many different types of venues. Some fall in your favor, some don't. You need to be able to adjust."


by Pros4 1Source