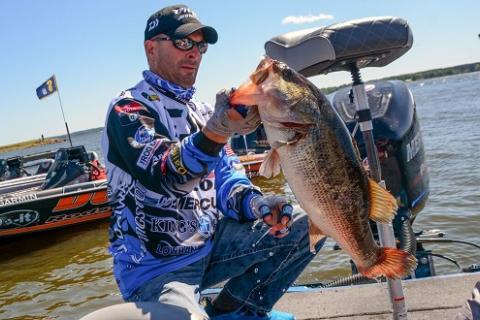 by Dave Landahl
Major League Fishing pro and former Bassmaster Classic champion Randy Howell is a fierce competitor on the water with a genuinely laid-back persona while on land. Whether you've watched him on TV or his social media chats sitting on the couch with his wife Robin, Randy gives off that chill persona with a touch of funny thrown in for good measure.
So, Pros4- 1Source caught up with him during a break in his busy schedule to ask him a couple of questions. Here's what Randy had to say.
DL - What do you miss about your home when you're on the road at tournaments?
RH - I have lots of tackle in my camper, I mean a lot, but I have so much more at home. I really miss having all of my tackle accessible. My garage at home has every possible piece of tackle I need.
It almost always happens that we, usually Robin, will have to head to a local Bass Pro Shops and pick up what I need. It usually happens with certain baits where the fish like something specific. Some local pattern that I only have a couple of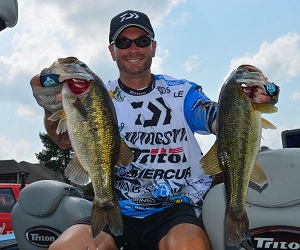 the baits with me. For some reason fluke-style baits are often something I end up getting.
DL - Since you are a road warrior, what is your favorite thing about eating while traveling?
RH - We always enjoy trying new food from specific regions or cities. That's especially true when it's a famous dish from the area. I like getting the original food where it came from.
Robin cooks quite a bit on the road, but we like to explore the area and the food. It's a great way to meet people and learn about them. Plus, having that Yelp app sure makes finding good spots easier. Back in the day, we would drive around looking for places that had decent-sized crowds. We guessed if the locals were there, it was probably good.