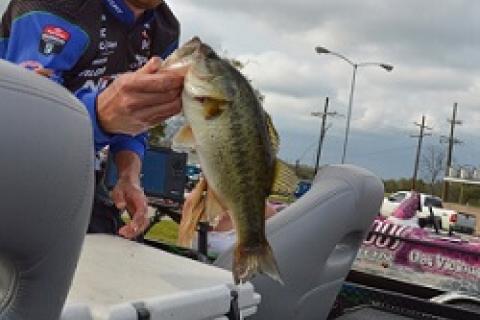 NITRO/Mercury pro Ott DeFoe has made a name for himself by consistently finishing in the money over the years. However, it's tough to categorize DeFoe's fishing style. Is he a power fisherman? Finesse man? Deep-water angler? Well, like every successful pro on the Bassmaster Elite Series, DeFoe is adept at almost every technique known today.


So, what has allowed Ott to become a top angler besides his mechanical fishing skills? Think underwater eyes. In fact, DeFoe is just a bit excited about the upcoming northern events on the Elite Series that will allow him to use his Humminbird electronics to his advantage.


"Since I've been using the Humminbird 360 feature, side and down imaging, mapping, etc., it's been a whole different ballgame for me as an angler," said DeFoe. "This is especially true in the deep-water events. Like the Elites coming up on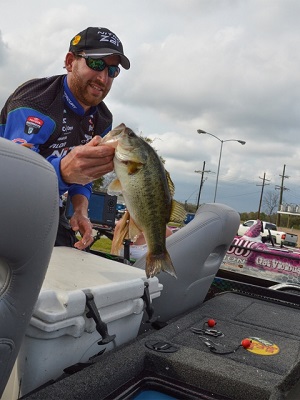 the Great Lakes and on the St. Lawrence River.


"We get so little time to practice so studying the mapping feature allows me to study different spots worth checking out. Spots like different rockpiles, breaklines, etc., like the old paper maps, but in your electronics."


DeFoe wants another shot at the Saint Lawrence.
"I finished third the last time the Elites fished the Saint Lawrence," said Defoe. "I fished the river. The winner of the event fished out on Lake Ontario. That area is off limits this time around.


"The Saint Lawrence River has a fairly strong current. The use of my electronics played a huge role in my success there last time out. The basic technique was using a controlled drift to catch the fish. Most of the quality fish I caught were located in the heavier current areas.


"For example, I'd have a rockpile I wanted to fish. I'd use my electronics to locate, and then I'd enter it as a waypoint. Then I'd line up my boat to drift over it. If I was off just a little, I wouldn't get bit.


"The catching part was relatively simple. I caught every fish I weighed in on a drop-shot rig with a variety of Berkley Gulp baits. It was truly the most effective technique for me.


"Any angler can use the Humminbird to fish the same way on their favorite river. The technology really improves your ability to locate fish and stay on them."