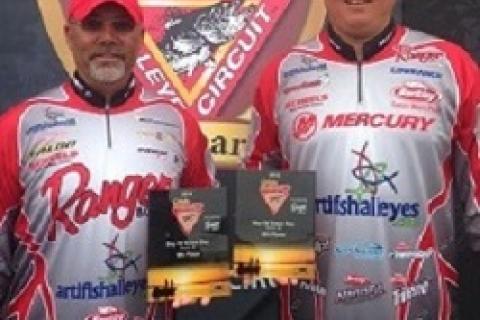 Pro Walleye anglers Troy Morris and Corey Heiser are on a mission.


Early in 2014, the Fargo, North Dakota based tournament team announced an undertaking many may have thought difficult to impossible to execute successfully.That didn't turn out to be a problem at all.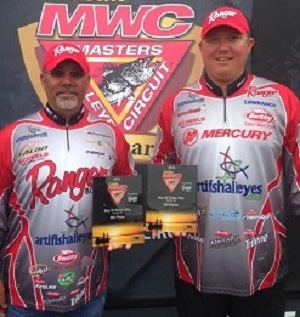 Troy and Corey announced earlier this year they would fish every tournament they entered during the 2014 season and into the future with artificial lures only, following the belief both have expressed that artificial lure only walleye tournaments would not only be very successful drawing anglers and putting up impressive numbers of walleyes caught, but more importantly would be healthier for the waters fished and send a clear message to the public about the spread of Aquatic Nuisance Species (ANS) and live bait fishing's contribution to this nationally recognized problem.


The team fished Walleyes competitively employing PK Lures, Berkley Flicker Shads, Berkley jigs and spinner rigs tipped with Gulp Alive, other Berkley soft lures, and Berkley lines.


As the season wound to a close, Troy and Corey had accomplished several important goals.
1) Artifishalleyes was the first team to fish an entire circuit using artificial lures only, fishing Minnesota's Big Stone Lake finishing 19th, South Dakota's Lake Sharpe finishing 20th, Wisconsin's Lake Michigan out of Oconto finishing 9th, and Minnesota's Cass Lake finishing 45th.

2) The team qualified for the 2015 MWC World Walleye Championship on Lake Erie out of Huron, Ohio.

3) The Team ranked 18th overall for the Masters Walleye Circuit Team of the Year!
Troy and Corey are looking very much forward to continuing their successful artificials only quest through the 2015 Walleye tournament season.


Join them both at www.artifishalleyes.com, brought to you by Vision Banks, Artifishalleyes You Tube, and the Artifishalleyes Facebook page for news, information, and much more!
Artifishalleyes Mission Statement:

The presence of aquatic nuisance species, ANS, has become more widespread causing severe and permanent damage to the habitats they invade by reducing the abundance of native species and altering ecosystem processes. This destruction of the natural ecosystem is causing lakes and rivers to have less game fish and even rendering some lakes and rivers unusable.


Even in those natural walleye fisheries not affected by ANS, walleye tournament fishing continues to be scrutinized because the possible transportation of ANS to these locations by water. These issues have several causes, however, we feel the use of live bait has amplified both and that it is time to change the walleye fishing world. According to the Federal ANS Task Force, common pathways of introduction are ballast water, transported on recreational equipment, fishing gear and FISHING BAIT RELEASE.


We are dedicated and passionate fishermen with a love for educating our youth and fellow anglers. Both of us began fishing when we were young, moved into the amateur walleye tournaments and are now well known on the professional walleye circuits. We have experienced the changes in our water system and realize that it is time for us to lead the walleye fishing world into the next generation with only artificial presentations and artificial baits. We want to show and educate all fishermen, that these products, can not only improve our water system but will show results in competitive tournament fishing.


Through this web site, our Facebook and You Tube channel, fishing seminars, magazine articles, sport show booths, walleye tournaments and our vast network of fellow fishermen; we not only have the marketing ability but the access to promote artificial presentations. For 2014, we have made a pact and signed a contract that we will no longer be using natural live bait for fishing, EVER.


We invite you to take a look at our 2015 schedule and join us on this pursuit of "The Generation Beyond Bait".