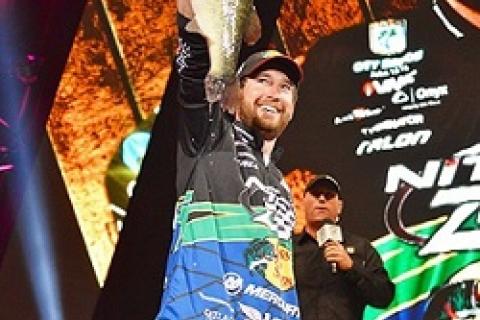 Sure, Ott DeFoe qualified for the Bassmaster Classic in 2015. In fact, he double qualified by placing high enough in the Angler of the Year (AOY) points race and by winning a B.A.S.S. Open event. However, that doesn't equate to a great season in the mind of Bass Pro Shops pro DeFoe.


Main goal accomplished in 2014 for DeFoe.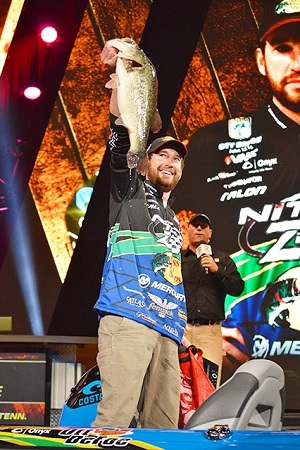 "I ended up double qualifying for the Bassmaster Classic this year, "said DeFoe. "My main goal each season is to qualify for the Classic, I did that. However, I don't feel this was a good year.


"I did win an Open event and performed well there, but my Elite season. I'm not mad about it, but I am not happy with it either. Going into that Bay de Noc thing I was in the Top 30. I had to leave before the final day, so I ended up in the 37 spot. That still qualified for the Classic this year.


"I had no Top 12 finishes this year. I had a few opportunities this year where a Top 12 was right there, but I blew it. My Elite year was by no means horrible, but it was certainly not outstanding."


Rookie-like mistakes cost DeFoe.
"My first big misstep of the season was at Toledo Bend," said DeFoe.  "I didn't catch them on the first day. When I was coming up with an approach for the second day, I was thinking, 'I need to try and stay in the Top 60 or 70.' That kind of mindset gets you nowhere fast.


"Then it got worse. Instead of changing my approach on the second day, I stuck with my first day approach. The one that got me nowhere. It failed. I really felt stupid after that. That was something I did when I was starting out.


"Cayuga was another situation where I didn't adjust properly. I was in the 50 cut after the first day. It was not outstanding, but I was catching fish. On the second day, instead of being open minded, I stuck with what I was doing.  I caught fish, but all the wrong ones. I never took the risk I needed to place higher. You need to be open to other options and take calculated risks if you want to be competing at the top level of this sport."