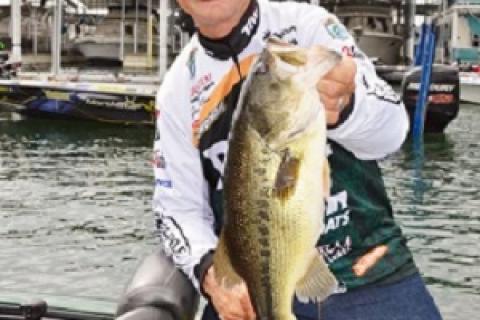 AOY Club: Gary Klein
When fans of professional bass fishing talk about Gary Klein, they tend to discuss his professorial approach to the game. The amiable Mercury pro often gives some of the most insightful responses on stage at a Bassmaster event when queried about his day on the water. This is no show. Klein is that kind of angler. Thoughtful and focused, but not obsessed with titles and accolades.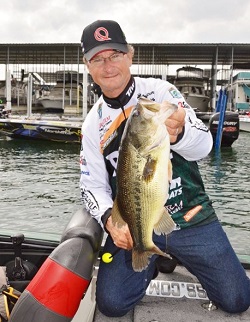 Still, Klein has managed to gain a level of respect among his peers that few anglers have. Perhaps it is his two B.A.S.S. Angler of the Year (AOY) titles, 1989 and 1993, or his 30 trips to the Bassmaster Classic. Regardless of the reasons, Klein has been a top pro for decades. Look for him to stay at the elite level for years to come.


Klein is just fishing.
"I've never started a season with the goal of winning an AOY title," said Klein. "I've always just been fishing. I fish one fish at a time. One bite to the next bite. I try to maximize each day, each month and each season.


"So many anglers will write themselves off after the first couple of events in a year because they had bad results. They worry too much about awards or making the Bassmaster Classic. I just stay focused on fishing. As long as I can stay focused on just fishing and not worry about awards or accomplishments I know at the end of the season I will be close to achieving what I want to achieve."


AOY became important to Klein in 1979.
"I believe the first time the AOY title had significance to me was in 1979," said Klein. "I decided to fish professionally and moved out from California. I was known for one thing back then, flipping.


"It was pretty simple for me. I carried a bunch of flipping sticks in my boat and went fishing. I flipped all season. I won the second event of that year and lead the AOY standings until the final day of the final tournament of the season. Back then it was a cumulative weight for the year that won. Roland Martin ended up beating me by two pounds. Back then you were awarded a plaque. The Classic was the main focus.


"Finally, 10 years later, I won my first AOY. I was presented a check for $2,500. The Classic was still the big deal, but the AOY was the most prestigious among my peers. Then a few years later I won again."


No magic formula for Klein's AOY victories.
"Some guys come out of the gates strong and then cool off," said Klein. "Others start slowly and build. When you win the AOY there are often some inexplicable things that happen. Whether you go right or left, do this or that, you make the right decisions all season long.


"A lot of people say you get on a roll. I'm not sure about that. If you fish with no self-doubt you will perform better. If you look at the standings there are always four or five anglers in the course of the year that are at or near the top.


"If you fish relaxed, more intuitive, you will be a more dangerous angler. I know I am more of a threat when I am asked what I plan to do for the day and I have no idea. When you are like that, you are fishing with an open mind. That is when you do your best."