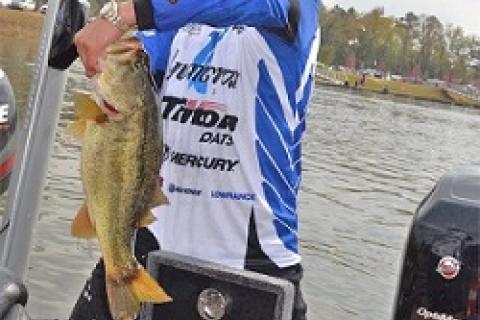 Okay, there a couple of hundred anglers fishing the Bassmaster Elite Series and the FLW Tour combined. Even though any of the anglers fishing could come out and take a tournament at any time, there are handfuls of anglers who look like they may have stellar years in 2015.

Sure, making the Kevin VanDam comeback call would be an easy one to watch after his 2014 season, but this list will be short and sweet and hopefully a little bit of a surprise.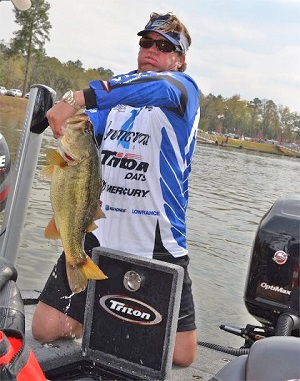 Jacob Wheeler

Sure, Wheeler has been a "big" star in the FLW Tour for a couple of years. He's already won the BFL All-American and the FLW Tour Championship, the Forrest Wood Cup (FWC). There is of course the BASSfest event he won in 2014 against the best the Elite Series has to offer. Clearly, Wheeler is an established pro, as far as FLW Tour, fans and insiders go, but he needs something more to breakout as one of the top pros.

Look for Wheeler to have a major push in the FLW and perhaps battle for the Angler of the Year (AOY) title in 2015. With his BASSfest win, he qualified for the Bassmaster Classic. Wheeler needs to be on your list of ones to watch not only to win the Classic, but also to pummel the competition on the FLW Tour in 2015.

John Crews

Mr. Missile Baits has been a consistent performer for many years now. Inside the ranks of his competition, they know he has the skills to take a title at any time. Crews earns a check at most of the events he fishes and has a Bassmaster Elite Series title from several years ago.

Look for this Virginia pro to take another title this year and start to break out to the public as one of the top anglers in the country. Crews is already at the top-shelf level, just not in the public's perception.
Byron Velvick
Okay, Velvick is certainly a famous and established pro angler, but his performance at tournaments was less-than-stellar during the 2014 season. Keep in mind, Velvick has victories on the Elite Series, Bassmaster events and the prestigious and incredibly difficult to win US Open. So don't think he is just a face for companies to promote, he has the skills.

Hopefully the Livingston Lures pro has fully recovered from injuries he's been dealing with for years. If he has, look for Velvick to be in the hunt for a victory or two in 2015 and most likely qualify for the Bassmaster Classic once again to return him to truly elite status in the eyes of the anglers, fans and sport fishing industry.