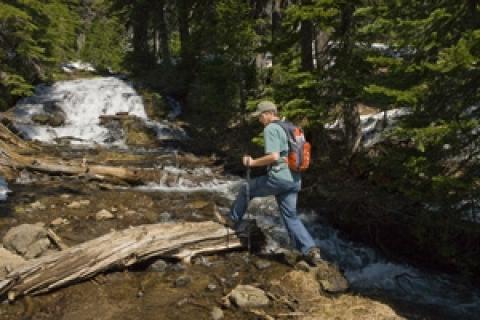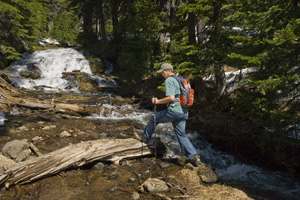 As the winter begins to leave the stage and offer the floor to spring, most folks are ready to shake off some stress. Throw in tax season here in the United States, and life's steady stream of trials and tribulations, the strain on the body and mind is high.
Several studies and reports have confirmed the numerous benefits of spending time outdoors. If you are a regular outdoors person, you're already aware of the stress relieving rewards waiting outside. Physical health and mental health are connected, and both are improved when immersed in a natural setting. Whether stressed over a hard day at work, or dealing with a health issue, of yours or a loved one or friend, a walk outside assists breaking through the mental fog. Less thinking and dwelling on the problem and gaining more acceptance of what you can change and cannot will emerge.
Walking or sitting among green spaces hold productive abilities for reducing stress. Not only is the air likely cleaner than most places, the sounds of insects and birds are therapeutic, especially early morning and evening. The beauty of wildflowers offers much for the eyes to focus on, helping the mind to relax. Again, try sitting or walking in and through a green space and let your thoughts go. Focus on taking in the fresh air and be appreciative of the opportunity to be there at that moment. Relax.
Have you really ever listened to water flowing through a stream, falling short drops into pools before leaving the pool to continue its journey? I mean really listen. Just listen and observe, resist thinking about where the water came from or where it's going. Simply sit calmly and watch. Try it. I often do this while taking a break while fishing. After a few moments of resting, watching the water flow, I feel a sense of refreshed energy for both being there and for the quest for fish.
Appointing the outdoors as your therapist, it's likely, once you feel the positive results, may be the beginning of a positive addiction. Not only will you feel your physical and mental health improve, but new pursuits may come in to play.
Canoeing, kayaking, biking and hiking offer ways to interact with the naturally healing world of the outdoors. Watching flowing water is remedial, but flowing with the water via canoe or kayak includes all of the senses. Cruising along a designated bike path or quiet roadway may not be as calming (and attention is needed for riding safely), but does provide some physical exercise and mental stress relief. A pair of comfortable hiking shoes can become favorite stress-relieving vehicles. Whether a fast-paced trek or a slow meander, transporting (handicapped persons included) yourself through a natural environment by trail, is habit forming.
Hectic schedules are a way of life now, but simply devoting a time slot to getting outside each week, can keep the grips of stress at a tolerable level.