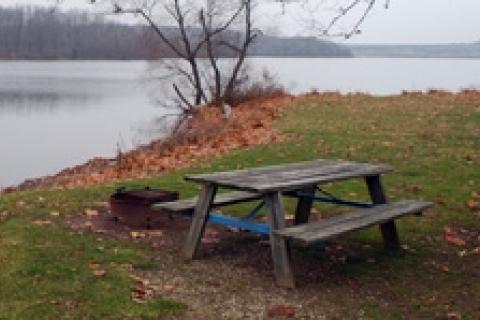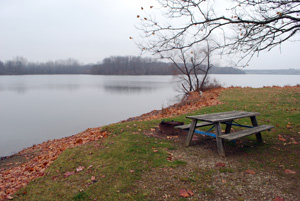 While cruising through a campground at a state park looking to photograph a bald eagle reported to be nesting in the area, I noticed how quiet it was as only a few campsites were occupied since the camping season in the Midwest is just gearing up to get busy.
I parked at a vacant site that offered a wide view of the park's lake and surrounding forest with trees large enough to hold an eagle's nest. As I was glassing the lakeshore with binoculars, a camper approached with curiosity. After a few minutes of eagle talk, we turned to camping at state parks and what camping treasures state parks are: affordable, less crowded (except for holidays), and close to multiple natural attractions.
For many many hunters, camping trip planning over the last few years is done so with a tighter budget. Within a short drive of nearly every U.S. citizen is a goldmine of natural interaction and outdoor recreation awaiting at a state park.
To get current information about a specific state park, visit that state's department of natural resources' website. Many state parks publish a periodical highlighting interesting park facts, history and an event calendar as well. Sign up for these publications to have camping travel ideas put before you year round. An abundance of information available on state parks and their supporting communities make trip planning a breeze. Talk with friends or neighbors, family members, or give the park office a call and request information pertaining to your specific questions or intentions of a possible visit.
Nature information centers, naturalist-led programs, organized activities, such as hikes through the park, always offer a great adventure, especially when kids are along. The park managers want visitors to have the best experience possible at their parks, which is why they encourage communication before visiting during the planning process.
America's park system and natural areas are feeling the stress of limited management funds and so are many state park systems. A few state park systems require a small fee for use and are well worth the few bucks. By supporting the parks financially, and by taking advantage of the park system's benefits, the governing body will hopefully keep the parks a priority during budget planning in the future. Several state park support groups continue their quests to keep the parks in working order and get the attention they deserve and require. When crossing paths with park volunteers, don't hesitate to ask for suggestions of what you should see or do at the park. Most volunteers are enthusiastic about their park and are eager to share the park's pleasant surprises.
Consider a state park as your next outdoor travel destination. You'll find it to be an affordable and worthy visit. While there, try something new. You just may discover another reason to plan a return visit sooner than later.