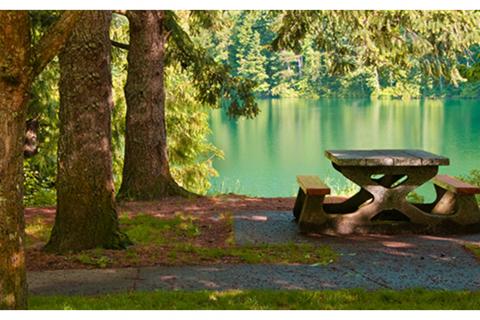 There are more than 1,700 campgrounds in the United States, with more than 40,000 sites that can be reserved and thousands more remote sites, according to Reserve America. Some are in well-known spots and offer modern conveniences such as showers, electric hookups and barbecue grills; others sit near undeveloped forest campgrounds, where the only amenities are a fire pit and a flat spot to pitch your tent.
Whether you are looking to escape the world or go sightseeing at a national park, you can have it all. Or, you can have nothing. The ideal campground will be based on the type of experience you are looking for.
Here is the Breakdown
Management of public campgrounds is handled by several federal and state agencies:
- The National Park Service
- Bureau of Land Management
- National Forest Service
- National Wildlife Refuge system
- Individual state park systems
- Counties and townships
Private campgrounds typically offer an outdoor amusement-park-style atmosphere with group activities to keep everyone happy and moving. If you are an RV kind of family preferring full hookups to water, sewer, electricity and cable, a private campground is your best bet. Average nightly stay is $25 and you should reserve ahead of time. Examples: KOA and Jellystone Park Camp-Resort.
Front-country campgrounds allow visitors to pull up to a designated spot off a well-maintained road. You will find bathroom facilities, water, electrical lighting, excellently crafted fire pits and tent pads. This family-friendly campground will likely be found on the road to high-traffic national park areas. These sites are typically patrolled, so if you have anyone who is anxious safety, this is the best spot to set up camp. These campsites will often be built close together and very busy during peak season.
Established backcountry campgrounds are well-maintained areas that sit deep in the forest near national and state parks. Surrounded by established hiking trails, they offer the comfort of well-spaced sites in a secure and unaffected setting. This type of campground is best for casual campers who love the outdoors, but are not necessarily survivalists. You can live the rugged life of fishing, canoeing and hiking at these facilities, and picnic tables often pepper the grounds. Sites are accessible by truck and SUV, but cars, vans and RVs might have a hard time due to the rough forest roads. There likely will be a greater tree density in the backcountry.
Primitive (or remote) campgrounds are often managed by the Bureau of Land Management. These remote destinations have been established by former campers in the area but are not designated by reservations. Accessible by forest roads, many primitive campsites will have a small clearing and fire ring. There might be a bathroom down the road at a nearby lake, but you should plan on going in the woods. Many of the campgrounds are free. You can find these undeveloped campsites close to natural resources like streams and springs. Remote campgrounds are preferred by some due to the freedom of space, number of campers allowed and pet allowances.
Pack It In, Pack It Out
Always keep the above motto in mind. It refers to leaving no trace of your presence behind when at any campground. Take your trash home with you to preserve the pristine lands and, in some areas, to avoid bear activity. For more tips, follow the guidelines found on Leave No Trace.
Do you want all the conveniences of modern living, or would you prefer to go camping like it was the 1800s?