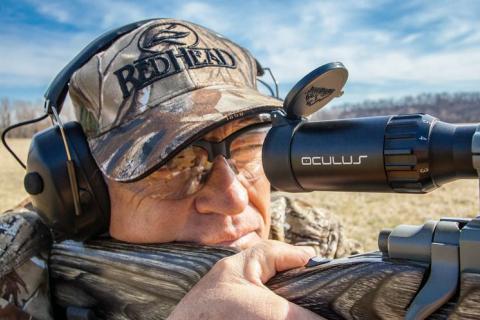 No matter what type of shooting sports you enjoy – rifle, pistol, action, 3-gun, trap, skeet, sporting clays, hunting – eye and ear protection are mandatory. If you'll be firing a gun or even be around someone else who will be firing a gun – you must wear shooting glasses.
Quality shooting glasses like the RangeMaxx 5-Lens Interchangeable Shooting Glasses are an investment for your own safety and health. Accidents can happen so fast and so unexpectedly, you want to plan ahead and prepare to prevent permanent injury. Imagine how you'd feel if you lost the sight in one or both eyes, but you could have prevented it just by wearing shooting glasses.
In addition to protection, shooting glasses provide an important secondary benefit. By carefully selecting the design and color of your shooting glasses, your vision and focus will be enhanced, making it possible for you to pick up on targets faster and, ultimately, shoot better and more accurately.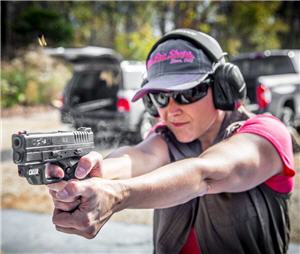 This article covers seven of the most important features to consider as you shop for shooting glasses. You'll discover how and why each variance of lens color enhance vision and safety to common lens materials to standards of strength.
Here are the facts you need to know to select the best shooting glasses for you:
Click here for a larger view of this infographic about shooting glasses.