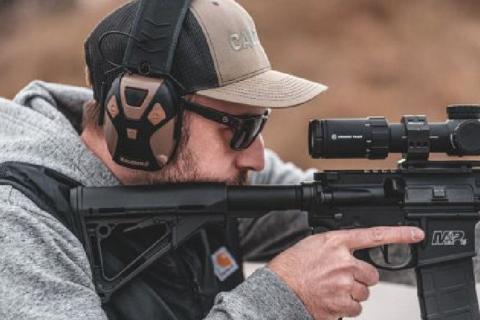 You Only Get One Set of Ears, So Make Sure You're Protecting Them on the Range & In the Field
The Caldwell E-MAX family of hearing protection includes Bluetooth, Electronic, and Passive options for youth and adults.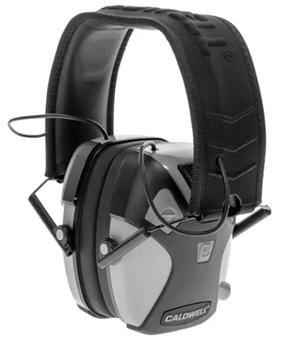 Coming in a wide array of colors like tiffany blue, gray, green black and even pink for the ladies. These low-profile earmuffs provide the user with unmatched hearing protection on the range, in field or at the race track. Lightweight with a low profile design for all-day comfort plus adjustable volume control and more.
Caldwell Introduces the E-MAX Line of Hearing Protection
The E-MAX® Pro BT are newly designed from Caldwell® featuring high quality Bluetooth hearing protection with an all-day comfortable fit all at an affordable price. These E-MAX® are Bluetooth compatible with mobile devices and have a 24dB noise reduction rating. With high quality stereo sound and easy to use push button volume controls, you can listen to all your favorite music while on the range. These also run on Caldwell®'s brand new Rechargeable Lithium Ion Battery (included) or AAA batteries.
The E-MAX® Pro high quality electronic hearing protection from Caldwell delivers style and comfort for all day use, plus it comes in youth and adult sizes and an array of colors. With a 23dB noise reduction rating and a low profile design, you can stay comfortable and protect your hearing on the range. High quality stereo sound keeps what you want to hear crystal clear and easy to use push button volume controls allow easy adjustments.
All the products in the E-MAX Pro line run on AAA batteries or the new Caldwell Rechargeable Lithium Ion Battery, giving you plenty of time to enjoy the range and not worry about your ear protection dying. With such a wide variety of styles and color to choose from you can be sure that Caldwell has the perfect ear protection for your needs.
Tip: Shop all Caldwell Shooting Supplies here