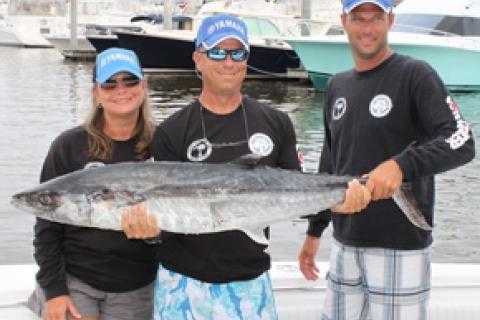 It came to light on March 26, 2014, in a carefully crafted message from Kingfish Central, the Southern Kingfish Association is shutting down effective immediately. A large number of saltwater fishing tournament for king mackerel across the southeast utilized SKA as their governing body for rules, publicity and the year-end national championship competition.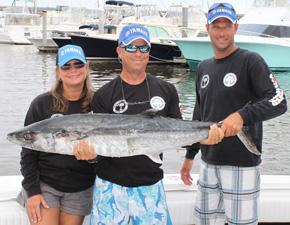 Team Eren's Addiction at a 2013 Southern Kingfish Association tournament.
The SKA message salutes the sponsors that helped them through the past 23 years of king mackerel fishing tournaments. Ironically, it is the hunt for sponsorship dollars that dwindled in the years since the great recession, leading to the SKA announcement. Boat manufacturers cut back on advertising, saltwater equipment producers cut back on prizes, and the high cost of boat fuel and other expenses cut back on anglers who applied for SKA membership.
King mackerel tournament fishing has evolved over the past decade to a more professional state that in its early days. I recall when smaller boats might anchor out all day at a location likely to produce a winning kingfish, and on multiple occasions these recreational anglers won the top spot including a big money payout. These days it's more about having a fishing team that is ready to travel to fish in multiple states, while steering the fastest fishing boats from spot to spot. The odds for success tend to favor this "run and gun" philosophy.
The tournaments are locally owned and since king mackerel fishing still enjoys a high level of popularity, they will continue to draw big crowds. The change will be to what organization, if any, is offering guidance. Anglers will still look forward to tournament day and the fellowship that competitive king mackerel fishing yields for everyone. For most, it's just good clean fun that often raises money for a local philanthropic cause.
For example, the Fishing For Miracles king mackerel tournament in Charleston, S.C., raises money for the local children's hospital, as well as for the Coastal Conservation Association. With 20 years of history in the books, this event is confirmed for August 7 and will continue to prosper. What will be missing is the SKA presence from the registration process right on through to the awards ceremony.