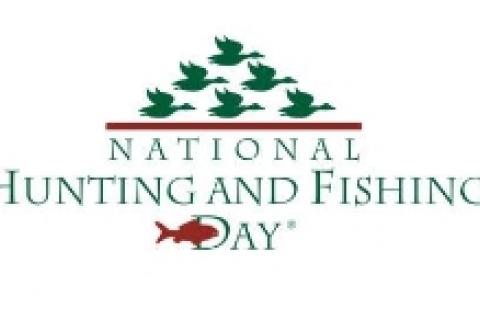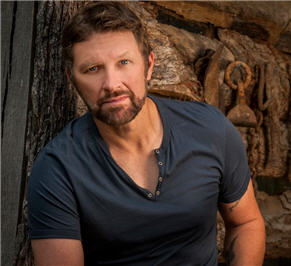 Craig Morgan is serving as the honorary chairman for National Hunting and Fishing Day.
On Sept. 27, 2014, experts estimate nearly four million Americans will participate in over 3,000 outdoor events on National Hunting and Fishing Day. This special day was set aside to provide people a chance to experience, understand and appreciate traditional outdoor sports. In addition, National Hunting and Fishing Day recognizes the contributions of sportsmen and women have on behalf of conservation.


While many are aware that several species of wildlife were on the brink of extinction in the early 1900s, the fact that hunters and anglers were the earliest and most vocal supporters of conservation and scientific wildlife management is virtually unknown.  Hunters and anglers were the first to recognize that habitat loss and unregulated uses of wildlife were threatening the future of many species.


Led by fellow sportsman President Theodore Roosevelt, these early conservationists called for the first laws restricting the commercial slaughter of wildlife. They urged sustainable use of fish and game and created hunting and fishing licenses, which still serve as an important source of funds for conservation.


Another significant contribution to conservation came in 1937 when Congress passed the Pittman-Robertson Act, also known as the Federal Aid in Wildlife Restoration Act. This act, which was supported by hunters, conservation groups, state and federal government and the firearms industry, created excise taxes on firearms and ammunition (and later archery equipment) to help fund wildlife conservation efforts. In 1950, The Dingell-Johnson Sport Fish Restoration Act was passed and it authorized providing funding to the states for fisheries conservation. Since the Wildlife and Sport Fish Restoration program began, the program has collected more than $14 billion in excise taxes and awarded this to states for fish and wildlife conservation efforts.


The actions of these concerned sportsmen were the foundation of the North American wildlife conservation model, a science-based blueprint that fostered the most dramatic conservation successes of all time. After decades of unregulated exploitation, populations of white-tailed deer, elk, antelope, wild turkey, wood ducks and many other species began to recover.


During the next half-century, in addition to the funds they contributed for conservation and their diligent watch over the returning health of America's outdoors, sportsmen worked countless hours to protect and improve millions of acres of vital habitat—lands and waters for the use and enjoyment of everyone.


National Hunting and Fishing Day remains the most effective grassroots effort ever undertaken to promote the outdoors and conservation thanks in large part to the awareness created by celebrity volunteers. National Hunting and Fishing Day honorary chairs have included George Bush, Tom Seaver, Hank Williams Jr., Arnold Palmer, Terry Bradshaw, Tony Stewart, George Brett and many other sports and entertainment figures.


This year, American country music star, award-winning TV host and former soldier Craig Morgan is serving as the honorary chairman for National Hunting and Fishing Day. Morgan is well known as an avid outdoorsman and also takes pride in serving others. He has made eleven overseas tours to entertain our troops and received the 2006 USO Merit Award for his tireless support of our U.S. soldiers and their families. The Tennessee native is also host of the award-winning "Craig Morgan All Access Outdoors," on the Outdoor Channel.


Morgan was recently interviewed on Bass Pro Shops Outdoor World radio where he talked about his music and his life, including his role as the 2014 honorary chairman for National Hunting and Fishing Day. Check out this interview to better understand why it's important to Craig Morgan that we recognize America's first and most dedicated conservationists: hunter and anglers.


Since the late 1930s, hunters, target shooters and the firearms industry have been the nation's largest contributors to wildlife conservation, paying for programs that benefit America's wildlife and all who love the outdoors. In fact, sportsmen and women have provided nearly $9 billion over the past 76 years.