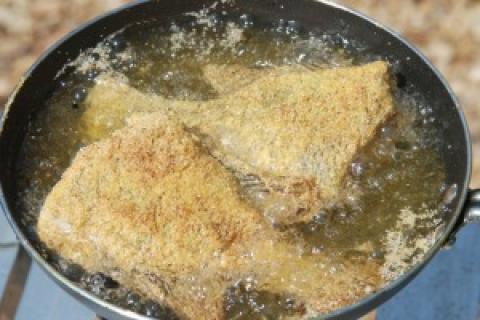 For those who enjoy the outdoors there's no better combination than the trifecta of fresh crappie, morel mushrooms, and wild turkey—all fried to perfection.


Mustard Fried Crappie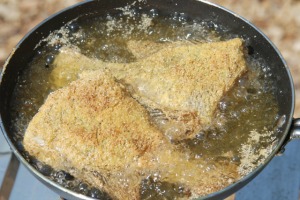 Crappie fillets sizzle in a frying pan.

Yellow Cornmeal            
Garlic salt
Filleted crappie            
Peanut oil
Lemon pepper            
Mustard


1. Heat peanut oil in a cast iron skillet until a drop of water makes it pop.


2. Brush crappie fillets with a coating of your favorite yellow mustard.


3. Dust the fish with lemon pepper and garlic salt.


4. Roll fillets in yellow cornmeal.


5. Fry fillets until they are golden brown, being careful not to overcook.


Serve with morels, coleslaw, sliced onions and a favorite beverage.


Fried Cracker Crumb Morels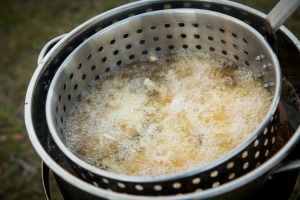 Morels fried to a crispy golden brown are a spring delicacy.

1 pound morels            
3/4 cup whole milk
1/2 cup cooking oil            
4 ounce packet saltine crackers, finely crushed
2 eggs                
Salt and pepper


1. Soak the mushrooms in salt water for several hours. Clean thoroughly with a damp paper towel or soft brush. Cut larger mushrooms in half.


2. Using a large skillet, heat oil over medium heat.


3. In the meantime, beat the eggs and milk in a shallow bowl.


4. Toss in the cracker crumbs. Coat the mushrooms in the mixture.


5. Carefully place coated mushrooms into the heated oil. They will cook quickly. Once they are golden brown, flip them to brown the other side.


6. After the mushrooms are thoroughly browned, remove them to drain on a paper towel. Salt and pepper to taste. Eat while hot.


Serve as an appetizer, or include fried fish, a small dinner salad, and iced tea.


Mexican Style Turkey Breast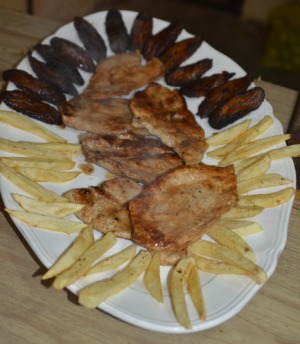 This turkey breast recipe will leave you wanting more.

I recently enjoyed this meal in the Yucatan. Eduardo, the camp cook at Snook Inn Hunting, prepared the delicious meal from a beautiful ocellated gobbler I killed that afternoon.


Breasts from wild turkey                                       
Black pepper
1/2 mix vinegar & orange or lime juice                 
Garlic (if desired)     
Worcestershire sauce                                           
Butter
Salsa
                                    
1. Marinate the turkey breasts in combination of Worcestershire Sauce, vinegar, and orange or lime juice for several hours.


2. Melt butter in a skillet until brown. Fry turkey breasts in melted butter over medium heat. A couple of minutes on a side will suffice.


3. Add your black pepper and your favorite salsa on top to taste.


Serve with a fresh green salad, tortillas, and rice. Add fried bananas, onions fried in butter, and refried beans to round out a perfect Mexican turkey meal. Don't forget your favorite cold drink.


There is no better way to usher in spring than with this trifecta of fried foods. The ultimate feast is to enjoy all three recipes at the same time with a gathering of family and friends.