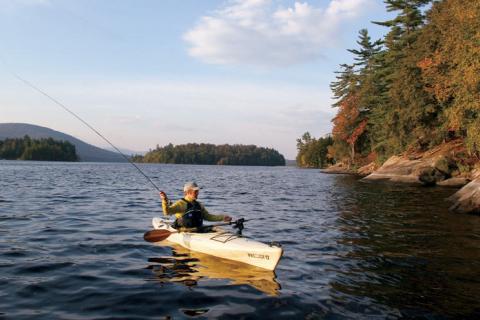 Unlike summer, fall fishing from a kayak can be a little more difficult. The winds are back, the weather starts cool and can get warmer or cooler depending on the forecast, and fish just aren't as easy to find without the right tools. These three kayak fishing accessories will help you succeed in your kayak angling adventures this fall.


1. Mounting a Fishfinder on Your Kayak

Electronics play a key role in locating fish in the fall. If the weather is cooling off into the 50s and cooler at night, the chances are, your fall bite has moved deep. Fish that just a month ago were in 8 to 12 feet deep are now in 16 feet or deeper. They will most likely be in pretty thick schools around submerged brush piles, bridge pilings, and in the bends of creek channels.


Mounting a fish finder on your kayak can help you eliminate "dead water". Dead water is an area that looks fishy but in fact, there are no gamefish to be found. Fall schooling causes a lot of these areas to fool anglers without a fish finder.


I'd recommend at the minimum something with Down Imaging and as large of a screen as you can afford. GPS is nice but not absolutely necessary. The rule of thumb on electronics is get the nicest one you can afford.
 

Tip: Find fishfinders at Bass Pro Shops here
2. Rope

As simple as it sounds, a good rope is a kayak angler's best friend. During fall fishing, I like to fish in timber if at all possible near channel bends. When I am fishing in deep water (over 10 feet) I hesitate to use my anchor, especially if it is windy. A good rope or dock line allows me to tie up to a tree so I can stay in place without the dangers of having a deep anchor get hung up.  I like a 15 to 20 foot long rope.


You can also add a brush gripper to the end of the rope if you'd like a faster way to get on and off a spot. Brush grippers are basically just a metal clamp that will latch on to a tree limb or stump and hold you in place.


3. Topographical Map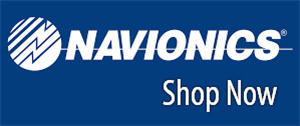 Often called a topo map, using one of these maps to see the contours, creek channels, submerged bridges, and road beds of the lake you are fishing can be very valuable. In the fall I look for what a guide once told me was a "spot on a spot". If you can find a road bed that intersects a creek channel bend, that also has a brush pile on it, you found a great spot. Utilize your electronics to guide you and you'll find the fish in that spot.


Topo maps are also available on your smart phone as an app from Navionics. If your fish finder that you purchased doesn't have GPS but you have a smart phone, for a mere $15 you can enable the GPS tracking of the Navionics app and mark waypoints on your phone. This is a great option for folks on a tight budget.


With these three fishing accessories for your kayak, you'll be able to find more fish in the fall and stay on them once you do.