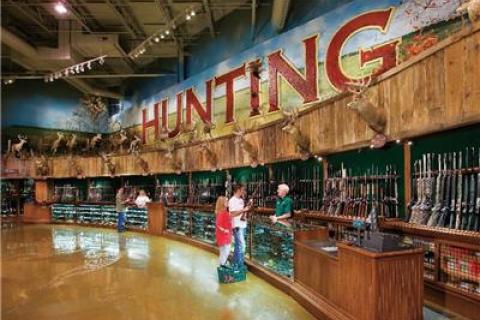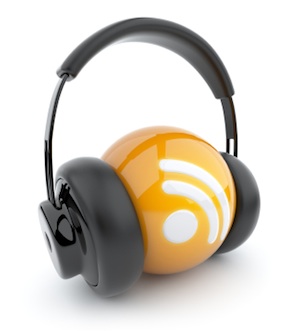 For those who've got hunting on the brain all the time, podcasts are a wonderful source of information and entertainment. They cater to all tastes and interests by covering a wide variety of subjects in tones ranging from funny to technical to family friendly. And, unlike TV shows, hunting radio shows or magazine articles, podcasts have the added benefit of allowing you to multitask; you can fix your attention, for example, on the things you're working on in the workshop while still keeping your ears open to learn great new tips and tricks of the trade.
We've Rounded up Five Great Hunting Podcasts for You
Check them out:
Bass Pro Shops Outdoor World Podcast. This funny, informational podcast is all about -- you guessed it! -- the outdoors, hunting, fishing, conservation and more. Host Rob Keck shares his love of hunting, fishing and conservation and regularly bring in special guests, too, to discuss a whole slew of topics ranging from hunting giant black bears to talking to lawmakers, to a Bassmasters fishing trounament winner  to first-hand reviews of new firearms, fishing and hunting gear to outdoor celebrities. And with hundreds of episodes dating back to mid-2013, there's plenty of material to keep you busy!
The Bowhunter's Journal. Outdoorsmen whose interests vary far and wide will enjoy this podcast, where host Wayne goes in depth on bowhunting and also explores all things outdoors, from hiking to vegetable gardening to barbecuing and smoking.
Wild Game Hunting Podcast. Host Korby Taylor talks hunting -- from hogs to pheasants to whitetails -- in this relatively new podcast out of the Kansas City area.
Reloading Show -- Personal Armament Podcast. Podcast hosts John Whidden and Rob Robideau provide listeners with an informational and family-friendly take on all things to do with guns and firearms. Round up your outdoors-loving kids and take a listen.
Foremost Hunting.This podcast delves into truly thought-provoking subjects, such as wolf management, hunters and social media, trail camera tactics, and (surprise!) one man's transition from vegan to mindful carnivore. Wisconsinites, especially, can appreciate this podcast, as it often focuses on hunting within The Badger State.
Enjoy these podcasts, and share your favorites with us in the comments section below.
Happy hunting!