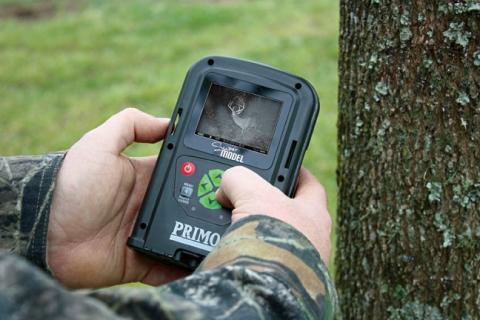 Today's game cameras feature so many innovations that buying one can seem overwhelming. Which camera should you go with? Which features are necessary and which are not? This guide will run through the various functions of game cameras and key points to consider when purchasing one.  The good news is there are trail cams available for just about every budget.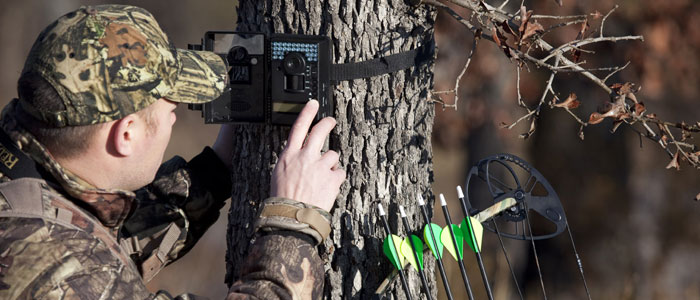 The Trail Camera Picture Quality
Today's world is so filled with high-quality photography and videography that we are trained to expect it. HD has become the norm, and affordable DSLR cameras have made it easy for consumers to take high-quality, high-pixel images.
Tip: A digital single-lens reflex camera is a digital camera that combines the optics and the mechanisms of a single-lens reflex camera with a digital imaging sensor. The reflex design scheme is the primary difference between a DSLR and other digital cameras. Wikipedia
What makes a high-quality photo? Many photographers agree the basic components of a good picture are clarity, contrast and resolution. Based on those components, the things that contribute to good pictures are lens quality and megapixel count.
A trail camera that takes in a lot of data and information — megapixels (MP) — is only as good as the lens it uses. That's why we recommend looking at sample pictures from the cameras you are interested in buying. Many times you can visit the manufacturer's website to see samples.
Tip: The Cabela's Outfitter Gen 2 White Flash Game Camera uses a 40-LED, white flash that illuminates nighttime targets out to 100' for fine detailed shots with user adjustable 5MP, 8MP to 18MP resolution.
So, how do you decide which camera to select for quality pictures? It comes down to your preferences. Do you want to see the eyelashes on a deer as it walks by your camera? Or are you primarily interested in seeing the general point count on a buck. When it comes to picture quality, you typically get what you pay for.
Game Camera Flash Type
While a regular flash isn't common on most trail cameras anymore, it is still available on less expensive game cameras. However, the most common flash type found in today's trail cameras is infrared.
Tip: The Cabela's Black Flash trail camera combo boasts a lightning-fast .7-second trigger speed with a 3-second recovery, snapping 20MP images and 720p videos to help you plan your next hunt, or just snap photos of your favorite wildlife. This trail camera utilizes an infrared flash and 40 LEDs to  illuminate nighttime photos and videos.  All this functionality without startling wildlife out to an impressive 75 feet!
Infrared is much different than the common flash we think of — it isn't a burst of visible light but rather a wavelength outside the visible parameters. An infrared flash prevents game from seeing the flash, making it less likely the camera will spook the animal. In addition, it is less likely that unwanted guests will see the camera, reducing the chance it will be stolen. Most of today's trail cams today feature infrared flash, in addition to taking high-resolution photographs and HD video with audio.
Tip: Shop trail camera accessories at Basspro.com
Newer game cameras, such as the Bushnell Trophy Cam, have an infrared flash and captures video and audio.
The Game Camera's Battery Life or Go Solar
Spending a little extra on a game camera with long battery life is recommended because it will pay you back. First, long battery life means you're not continuously buying new batteries. Plus, you also won't have to disturb your favorite hunting spot every week to make sure the batteries are good. Go for the camera with exceptional battery life that can produce high quality photos as well. 
Tip: Harnesses the power of the sun and never miss a chance to spot that trophy buck with the SpyPoint SOLAR-DARK Solar Trail Camera. The integrated solar panel charges the onboard 12V lithium-ion battery, delivering virtually unlimited run time.
Consider the Trail Camera's Trigger Time  
Believe it or not, there is a difference in trigger speeds between trail cams. The trigger time is the time it takes from the camera sensing movement to when it actually takes a photograph. For example, a trigger speed of 1/5 of a second may cost a little more but may mean the difference between seeing a buck's rack when he gallops by or just his hind end.
Tip: Dont' let fast moving bucks slip by.The Bushnell Core No Glow Game Camera utilizes a No Glow infrared flash to reach out 100 feet without spooking wary game. It's activated by an adjustable PIR motion sensor (auto, low, medium, high), and triggered by an incredible 0.3-second trigger.
Protect Your Trail Camera From Theft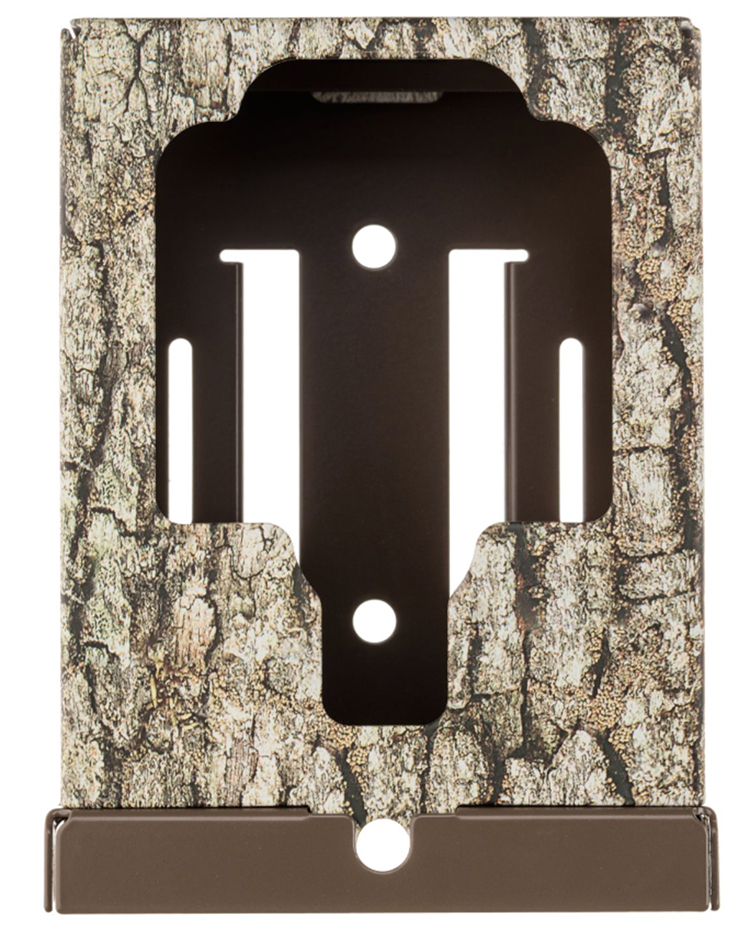 Some game cams are not cheap, but any camera should be treated as an investment. To protect your trail camera, get a security box fit for it. There are multiple options available, all of which make it harder for thieves to grab your camera.
Tip: The Cabela's Trail Camera Security Enclosure fits all Cabela's Outfitter and Outfitter Plus Trail Cameras and is compatible with similar-sized cameras from other manufacturers. This camera box is cold-rolled high-carbon steel secures any Cabela's trail camera, preventing humans and wildlife from disturbing it. It's also compatible with Python cable.
Get What You Need for Wild Game Surveillance - The Right Amount of Memory
Another game camera selling point can be the type of memory. Does the camera have built-in memory? What about a memory card? An SD card is a removable memory card that allows you to store photos shot on the camera and then upload them to a computer. A removable memory card may be the best option for those cameras that do not have an onboard viewer. However, some cameras feature an onboard viewer that makes looking at pictures easy in the field. Either way, make sure your camera has a reliable memory system so your pictures aren't easily lost.
Some trail cams take displaying photos to a whole new level by automatically sending pictures to the owner's email address or cell phone via text. This is definitely the best way to keep your distance from the camera and monitor the activity in as close to real time as possible. However, this feature usually comes with a price. It all comes down to what you are willing to pay.
Tip: The Wildgame Innovations Cloak Pro Game Camera & SD Card Viewer Combo  trail cam captures 14MP, full color photos or 720p video clips by day and clear black and white images at night. Plus, the handheld SD card viewer,allows you to monitor game camera images while out in the field.
Tip: Shop trail camera accessories at Basspro.com
For tips on how to position your game camera, visit: Do You Make These Mistakes With Your Trail Camera?