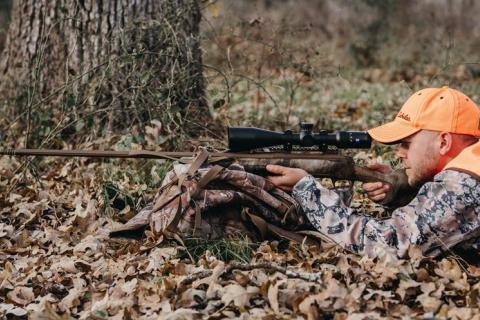 In this article, I'll be reviewing the Browning Hell's Canyon Speed Rifle - 300 Win Mag. I'd like to start by saying that my style is a tad different from what you might expect from most product reviews. I like to keep my articles casual and shoot things straight. I like to buy my gear and provide honest feedback to my readers. I purchased the Browning Hell's Canyon Speed with my own hard-earned money so I am under no pressure to rehearse certain lines or selling points. I'm just here to provide my actual take on this rifle.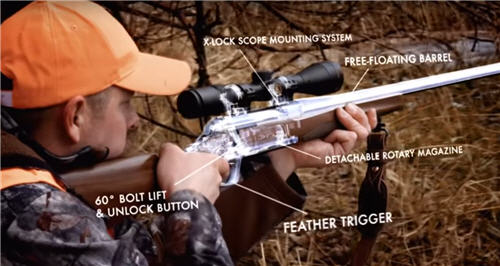 Today's market offers a seemingly endless supply of rifles, all showcasing unique features that put them above others in their category. For a new hunter, it can be difficult to navigate the marketing fluff and actually find a rifle that is built for your intended use. I'm here to tell you that regardless of application, the Browning Hell's Canyon Speed is worth a look.



Tip: Find the Browning® X-Bolt Hell's Canyon Speed Bolt-Action Rifles at Cabela's

The Unique Features Browning Hell's Canyon Speed Rifle
Rifle Recoil Management – I'm a firm believer that you need to be comfortable with the rifle you're shooting. I believe we owe this not only to ourselves, but also the animal that we're pursuing. If the shooter is comfortable with the rifle, it will lead to better shots. The rifle that I reviewed was chambered in 300-win mag. Many will say this round is overkill for most north American species, but I like it and that's all that matters. Plus, I enjoy shooting in general and love hearing metal ping at 800+ yards. That said, the 300-win mag tends to pack a punch. Some have said it can downright rattle your teeth! Having shot many 300-win mags before, I was eager to see what the recoil was like on such a light rifle (weight ranges from 6 lbs. 5 oz. to 6 lbs. 13.oz., depending on caliber). I'll shoot you straight, I was shocked. I was definitely anticipating a nice punch to the shoulder but was pleasantly surprised. Even in the mighty 300-win mag, I would compare the recoil to that of a hard hitting 308. Some might call me crazy, but that's my experience. I believe a couple of features are worth noting related to recoil management on this rifle:


Inflex Recoil Pad – When it comes to recoil management, many manufacturers are guilty of simply slapping more material into the recoil pad, thus giving you more recoil absorbing material. This isn't necessarily a bad approach, but it isn't as effective in absorbing shock compared to Browning's inflex recoil pad. Browning engineered a recoil pad that essentially has collapsible cells that "deflate" and distribute the energy down and away from your face instead of straight into your shoulder. What does this mean for you? The recoil pad does a better job of absorbing energy, so your shoulder and face don't have to. Pretty neat!


Removable Muzzle Break – The muzzle break definitely helps to minimize felt recoil by diverting propellant gases and countering unwanted barrel rise during the shot. As a bonus, it gives the rifle a nice, sleek look, in my opinion. The only downside to the muzzle break is the added noise, but to me it is well worth the trade-off.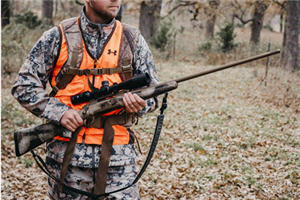 Comfort and Looks -  The Browning Hell's Canyon Speed features a synthetic stock dipped in a very stylish A-TACS camo pattern. Better yet, the burnt bronze Cerakote metal finish gives the rifle a unique and trendy appearance. While looks are great, I care more about functionality. It is worth elaborating on the stock because it sports a Dura-Touch coating, which provides a true no-slip grip. I'm not sure how to explain it other than it feels sticky, but obviously doesn't leave any type of resin or such on your hands or gloves. To be honest, I've never carried a rifle like this and it has served me well in a wide spectrum of conditions ranging from cold/wet mountains all the way to hot and sweaty days hog hunting in Texas. When temps drop low, the stock doesn't feel cold, either. Again, not a huge deal, but it's the small things that really add up with this rifle. In all conditions, I've always felt as though I have superior control of this rifle because of this coating, which quite frankly is a huge pro in my book from a safety perspective as far as firearm control goes.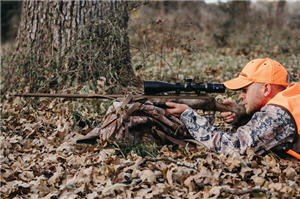 Rifle Accuracy – I would consider myself an average shot with a rifle. I have a lot to learn, and always will. That said, I'm incredibly happy with the out-of-box accuracy of this rifle, especially with me behind the trigger. At the end of the day, I care about hearing metal ping or putting an ethical shot on an animal. I am more than confident in my ability to do both with this rifle. Here's what I noted regarding accuracy:


Trigger – Out of the box, the X-Bolt adjustable Feather Trigger System is set at 3 ½ lbs. The trigger is incredibly crisp, and I noticed that it had virtually zero creep in the pull cycle. The trigger is adjustable via a screw-adjust to between 3 and 5 lbs. so you can find your preferred setting.


Action/60-degree bolt – The entire action is tight and solid. Between the bolt and the polymer straight-feed mag, feeding rounds is silky smooth. The 60-degree bolt minimizes movement and makes follow-up shots a little bit quicker. Plus, I felt as though I was able to put less effort into chambering the next round, which allowed me to stay on target better between shots. Also, worth noting is the 60-degree cycle gives you plenty of space between the bolt handle and your optic.


Scope mounting – The Browning Hell's Canyon Speed comes drilled and tapped for a hunting scope base. The X-Lock scope mounting system includes 4 attachment points for each base (8 total), which adds an element of stability to your optics game. Without a solid and dependable foundation, even the best scopes on the market will fail you.


Other Quality Factors Worth Noting on the Browning Hell's Canyon Speed Rifle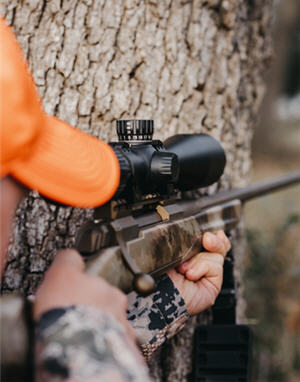 Consider the free-floating barrel and glass bedding. These two factors contribute to the out-of-box accuracy of this rifle as well. The entire X-Bolt line has been proven to spit out most factory ammo with reliable M.O.A. accuracy. Most custom-built guns will require custom ammo, so for me I love the fact that the Hell's Canyon Speed will shoot a wide variety of factory ammo accurately. Ultimately, the gun is perfectly capable of putting scary accurate shots down range. The only other variable is the shooter and their ability to hit the target.  


The last feature on this rifle that I really enjoyed (this is quite possibly my favorite feature) was the bolt unlock button combined with the top-tang safety. I'm a very safety conscious hunter, so knowing that I can unlock the bolt to check the chamber without taking the safety off is a huge bonus in my book. With other rifles, you're required to take the gun off of safety in order to operate the bolt, which increases your chances of an accidental fire. With the Speed's bolt unlock button, you can open the bolt and unload the firearm without ever taking the safety out of the safe position. This is a huge advantage when you're walking to and from your stand, crossing fences or other obstacles, etc. Any scenario where you need to make the gun safe, it's as easy as disengaging the bolt lock, meanwhile the safety is still in the on safe position.


All in all, it is my hope that this article will serve as a fair review for you to use during the purchase process. Simply put, the rifle exceeded my expectations. It's my hope that you'll seriously consider the Browning Hell's Canyon Speed rifle, because I believe it is a well-rounded firearm that sports some big-league features, especially considering the asking price.



Browning X Bolt Rifle Video