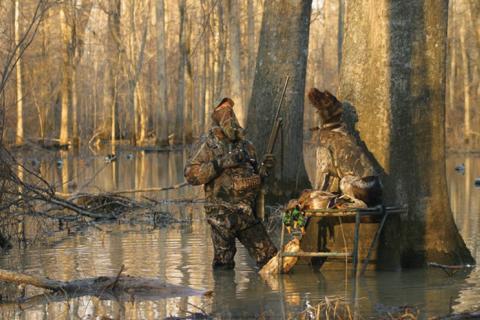 It's not news to bird hunters, waterfowlers, bear and mountain lion hunters, coon hunters, or rabbit hunters — but our hunting dogs are a huge part of the reason we love hunting. Time afield just wouldn't be the same without the enthusiasm and athleticism of our canine companions. On top of that, the hunting breeds are the preferred family pets of tens of millions of Americans.


We've compiled just a few facts and figures about America's hunting dogs you can whip out the next time the debate turns to the "BEST" dogs. These fun facts are sure to educate and capture their interest when your dog loving friends join in on the discussion or perhaps debate about hunting dog trivia such as:


1. Labrador Retriever has been the most popular breed in America for 25 years.

2. The fastest breed of hunting dog is the Greyhound which can hit speeds up to 43 mph.

3. Grand Junction, Tennessee is the home of the National Bird Dog Museum, National Retriever Museum, Field Trial Hall of Fame , and the Bird Dog Foundation.



Check out Bass Pro Shops for a wide selection of equipment and care for your hunting dog in the field - LINK.



Provide your favorite four-legged friend with the best quality dog products from Bass Pro Shops - LINK.

View Enlarge+ PDF about hunting dogs in America.