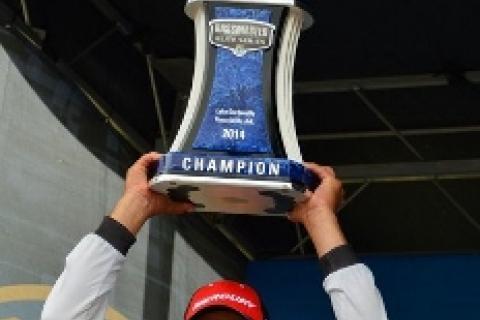 Pro Jason Christie shares his thoughts on his winning ways


Jason Christie is certainly one of the best anglers currently participating in professional bass fishing. With his recent win at the Bassmaster Elite Series event on Lake Dardanelle, Christie has acquired four wins in less than two years on the FLW Tour and Elite Series combined. In addition to all of that, he sits in 11th in Angler of the Year (AOY) points in the Elite Series and 7th on the FLW Tour.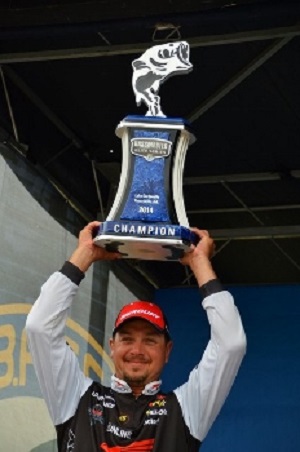 He's definitely one of the best.
Yet, Christie can't explain his stellar track record. He claims there is no secret formula or magic potion being used. Apparently it's an organic situation that just happens to him whenever he arrives to fish a tournament. Hmm, maybe he is taking a magic potion and not being forthright? Naw.


Christie in tune.
"Seriously, there is no special voodoo or magic," said Christie. "I can't really explain all of my success in winning tournament over the last couple of years. I guess the more derbies I fish, the more I am in tune with what I need to do.


"I have tremendous confidence in the gear I use and how I am fishing. I'm not doing anything different. I'm fishing the way I've always fished. Of course, there may be something I am doing differently, I'm just not aware of it."


Mediocrity drives success.
"There seems to be one common denominator when I win," said Christie. "It's having a mediocre practice. I end up heading out the first day thinking, 'Please let me catch a limit today.' I believe it helps in that I end up being more open minded and fishing the conditions in front of me as opposed to any preconceived notion about what should be happening."


Guts trump the brain.
"I've also been fishing on gut instinct a lot," said Christie. "Instead of trying to use my brain and create a scientific approach to catching fish, I've relied more on gut instinct.  I'm fishing both the FLW and the Elites. I don't have time to do research on the internet. That is boring anyhow. I don't have time for that nonsense. I fish the conditions in front of me.


"I was often described as a run-and-gun angler, but I'm really not. All of the events I've won recently have been due to me settling in an area like a creek arm and just methodically milking it for everything it has.  Even after I win, I wonder if I truly did figure out what was going on or if I just happened to just get the better fish. I'm not catching a lot of keepers at the events I win, but I am catching the right quality.


"Right now I'm listening to what my gut says and it's leading the way. Hopefully it continues to point me in the right direction."