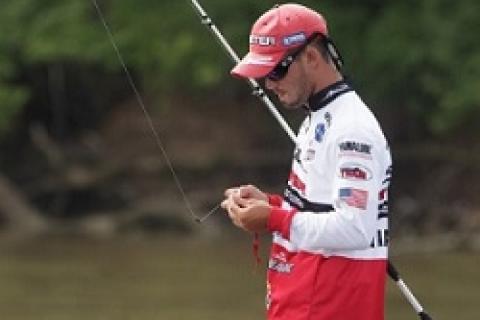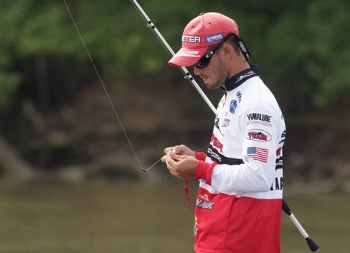 B.A.S.S. Open angler Skylar Hamilton whacked the bass on Nickajack Lake today to qualify to fish Saturday and earn a paycheck. His weight of 25 pounds, 13 ounces, anchored by a (9-15) toad, was very impressive, but unfortunately for him that weight doesn't carry over into Saturday. Still, cash is king and he earned his check for at least $10,000.


According to most of the anglers coming across the stage, Nickajack was productive and definitely worth fishing. Bass were caught on plastic worms, topwaters, swimbaits, jerkbaits, jigs, and on and on. Nickajack put out for the pros.


The rest of the Top 10 anglers who achieved a bit of redemption and earned at least a $10,000 check are: Mike Kernan (17-15), Charlie Hartley (16-13), Kotaro Kiryama (16-4), Dave Mullins (15-14), Tracy Adams (15-9), Brock Mosely (15-7), Steve Kennedy (15-7), Matt Reed (14-15), Mike McClelland (13-12).


Hamilton optimistic.
"I've got a lot of ground to make up on Chickamauga," said Hamilton. "It can be done. There a lot bigger bags than the 25 I caught today on Nickajack."


BASSfest continues tomorrow on Chickamauga Lake.