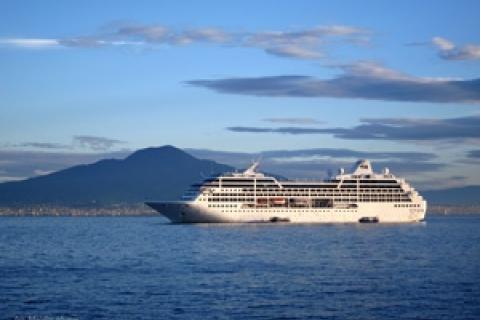 Cruise ships are a popular travel venue all over the world, yet my research indicates that cruising is a vastly underutilized resource when it comes to fishing. Perhaps one reason for this is that the actual cruise lines themselves don't offer many angling trips and services as a buyable "shore excursion" item. It should come as no surprise that I've had superb day fishing at well-established ports like Key West, Cancun, St. Thomas and Cozumel. And it should be obvious that easy fishing and plenty of fishing charters are within reach at these ports, if only that angling cruisers would take the time and effort to do the research and prior booking.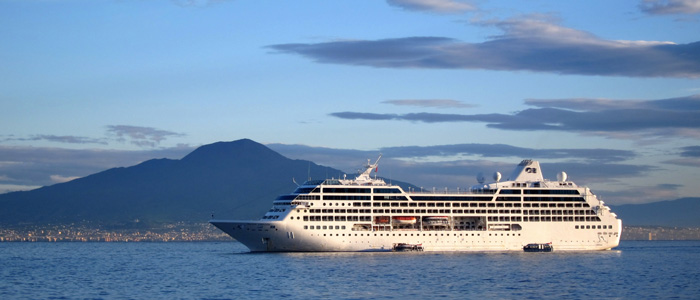 Based on my actual experiences of carrying travel rods ashore to such exotic places as Belize City, Bahamas; Antigua; Juneau, Alaska, Fanning Island; Puerto Vallarta, Mexico; and score of other ports, I've had literally hundreds of other passengers who were anglers themselves remark about my tackle. They simply did not visualize themselves as anglers and cruisers concurrently.
Perhaps this can change if anglers on cruises bypass the comparative lack of fishing shore excursions by the many cruise lines and either do the research to bring light tackle for do-it-yourself fishing or book guides and/or charter boats well in advance of their actual cruise dates.
In the latter case, I cannot emphasize the wisdom of securing a guide as soon as possible. Many top guides can be booked as much as a year ahead. For instance, when I travel to Belize City and want to have a panga waiting for me close to the tendering area, I contact Belize River Lodge at least six months before my cruise.
Here is the sequence I recommend for new or even seasoned anglers who are planning a cruise that will have ports with good marine angling or even adjacent productive fresh water fishing. When you've chosen the cruise, go to the shore excursions web page for your cruise to check for cruise line-offered fishing — sometimes, you're in luck.
If nothing is offered, Google keywords like fishing, trips, charters, guides and add your ports of call in the search field. If you do it properly with the right words, you'll find out what's available quickly. As mentioned above, charter searches in ports like Key West, Miami and Vancouver will reveal loads of inshore and offshore charter vessels and guides.
The third step in the decision tree is for when you are going to an extremely remote or lightly populated destination that has no indigenous guides. If your research indicates that the port has some reachable shore fishing with gamefish, like bonefish in Coco Cay (real name is Little Stirrup Cay in the Berry Islands, Bahamas), you must bring your own tackle. Although this is a private island owned by a cruise line and fishing may not be permitted, I err on the side that there is a remote flat without people where no one will interfere with my angling efforts. Despite the fact that Jost Van *** in the British Virgin Islands had no fishing mentioned, I packed a three-piece travel rod on a shore excursion from the cruise ship and caught fish after fish off a deserted beach.
The next time you book a cruise with friends and/or family in fishy waters, follow some of the above suggestions and add a new dimension to your floating hotel.