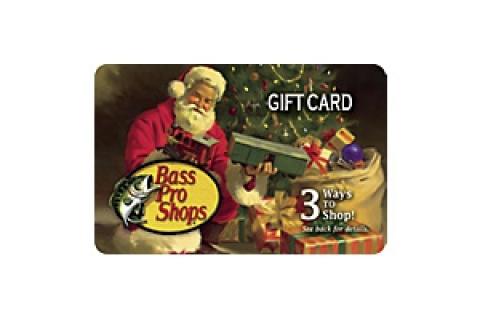 The Holiday season is about to peak — ready or not. Hopefully, you're ready to absorb a dose of quality time with family and friends, something we all need more of. But before we can slow down to stop and smell the Holiday flowers, there are a few tasks we need to finish, such as gift shopping. With Christmas less than a week away, the clock is ticking but a few ticks remain. For those on your shopping list, or as a gift for yourself, here are a few gift ideas to fill the remaining spot in the stocking.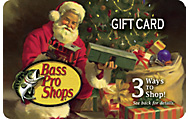 You can never go wrong with gift cards.
Gift cards a popular gift these days and rightly so. The convenience that gift cards provide the gift giver is ensures the gift is exactly what the gift receiver needs or wants. A special gift card that campers will always appreciate is a gift card that provides camping at state parks (or private campgrounds). Several state parks now offer gift cards that are not only good for campsite rental, but also for purchasing camp supplies at the park's campstore. Camping reservations can be made with these gift cards as well.
Camping and hiking travel guidebooks highlighting specific states or regions are also a welcomed gift by campers. Guidebooks provide more than highlight a campground or campsite, they also reveal what there is to see and do in the vicinity of the target area. Guidebooks also encourage campers to explore new sites and areas that may have been overlooked before. Guidebooks are also time savers, as most campground profiles in the book include information that usually takes time in the trip planning process.
Maps always make a great gift for campers. Especially maps that include campgrounds, local and state parks, and geographic features. Maps, similar to travel guidebooks, get a camper thinking about new adventures in new places. Exploring a map encourages a camper to seek out not only new areas to explore, but also exposes some possible interests within proximity of favorite camping destinations on the map. Maps in electronic format in GPS units, e-readers tablets are handy for quick references during the trip, but a good ole paper map or gazetteer, in a topographical format, is the ticket while trip planning. Posting notes and circling points of interest on a paper map keeps all of the camper's next adventure in view.
Happy Holidays and Happy Camping!