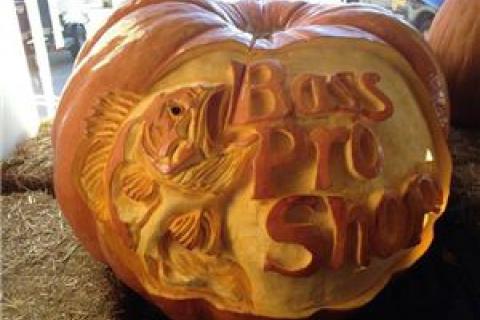 Looking for Halloween costume ideas to trick-or-treat outdoor style? We've got some great outdoor themed costumes for you!
Stranded Hiker – The stranded or lost hiker can be as simple or elaborate as you wish. Start with soiled (and if possible, ripped) hiking clothes. Use makeup or real dirt to get your face good and grubby and carry a small backpack. Clutch a dead iPhone in your right hand, its batteries drained where you lost the trail.
That's good for starters. To really take the costume to the next level, add a signal mirror and compass and spend the night flashing strobes at the sky and navigating everywhere you go.
Happy Camper – Headlamp, flannel shirt, blue jeans and boots. Just add a smiley face pinned to your shirt and you've got a simple – and comfortable – costume, the happy camper.
Fisherman with Catch – Got a little guy or a big guy who loves to fish? Just outfit him with a fishing rod and reel and attach a stuffed fish. A floppy hat and fishing vest will round out the costume.
S'mores – A perfect family costume, mom and dad can be graham crackers by simply putting dashed lines on two sheets of cardboard, attaching them with short lengths of cord, and wearing like a sandwich board. For the kids, a puffy white outfit made from a pillowcase or sewn at home makes a marshmallow. A chocolate bar is the finishing touch, made from a brown painted cardboard sheet and strips of tinfoil glued on to spell out Hershey's.
Tip: Hungry for some S'mores? Here's a list of insanely delicious S'more recipes you've propably never heard of
Beekeeper – If you've got a hat with a mosquito net, you've got the beginnings of a beekeeper costume. If the hat is white, great, but it should suffice even if green, but the lighter the better. Now, put on a white shirt and pants and you're well on the way.
| | | | | |
| --- | --- | --- | --- | --- |
| | | | | |
| Happy Camper | Fisherman | Little Fisherman | S'mores Family | Beekeeper |
Deer and Deer Hunter – This is a simple costume for a child and mom or dad. The young one wears camouflage, with mom or dad dressed in brown with wearable antlers and a little face paint. It could be a great couples costume too, with one person in hunting attire and the other dressed up like a deer.
Polar Explorer – This is a great choice in cold climates if you've got a big, fur-lined parka in the house. Add a stuffed toy polar bear for effect.
Paul Bunyan / Lumberjack – Why stop at lumberjack? Paul Bunyan, the unofficial mascot of northern Minnesota, is THE lumberjack. Just break out a flannel shirt (red and black is best), blue jeans, work boots, a red stocking hat or old-fashioned brimmed hat and suspenders. An axe is a great finishing touch but not a great idea for parties (and definitely not for kids). A fake axe, made from a broomstick or branch and two sheets of cardboard colored black or covered with tin foil, is a great finishing touch.
| | | | | |
| --- | --- | --- | --- | --- |
| | | | | |
| Deer & Hunter | Deer & Hunter | Polar Explorer | Paul Bunyan | Lumberjack |
Bob Ross – An art icon with a penchant for the outdoors, Bob Ross is a pretty simple costume, especially if you've got the hair to pull it off! If not, a tight-knit wig and some facial-hair, coupled with a light blue button down shirt and navy blue pants should cut it.
Make it a partners costume simply by having a second person dress up as a painting propped on an easel. Cut a hole in the canvas to poke the face through. And don't forget the "happy little trees."
Jacque Cousteau – Red cap, blue button down shirt and wire rimmed glasses. Easiest costume ever. Possible props could be a flotation life ring (his boat was named Calypso) or snorkel and mask.
Duck Dynasty Dude – Got facial hair? Then this one is easy. Just throw on some camo and a red bandana. Grab a duck call and quack your way around the Halloween party as a member of the Duck Dynasty family.
Trophy Head Nice Bass - This fishy costume you'll have to buy, but it's a good deal for $15.
| | | | |
| --- | --- | --- | --- |
| | | | |
| Bob Ross | Jacque Cousteau | Duck Dynasty Dude | Trophy Nice Bass |