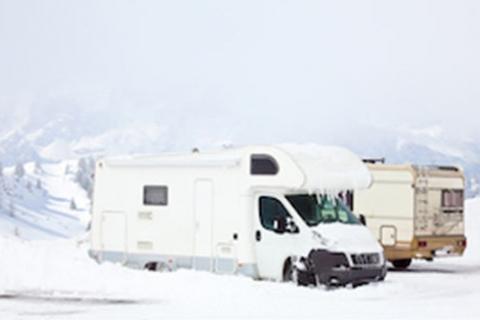 Baby, it's cold outside—but that doesn't mean you have to put your love of camping on hold for the next few months.


In fact, winter camping can be a great experience to beat the summer crowds, escape your ordinary routine and enjoy the great outdoors. From the snowy vistas of Colorado to the sand-swept shores of Texas, we offer you three of the best winter camping sites in the U.S.:


1. Quandary Peak, Colorado
Scenic mountains capped with snow, hundreds of miles of beautiful hiking trails—all close to a resort town if you want to retreat to more comfortable surroundings. You can find all that and more by visiting Quandary Peak. Just six miles southwest of Breckenridge, this so-called "Fourteener"—a mountain that rises more than 14,000 feet above sea level—is a great spot for beginning to advanced hikers and campers. Among all fourteeners, Quandary Peak considered one of the easier ones to hike.


Situated in the White River National Forest, the site also offers plenty of camping options, including RV, campground and cabin options.


2. Boundary Waters, Minnesota
Amid the historic Boundary Waters, you can immerse yourself in more than 1 million acres of unadulterated wilderness. Activities such as hiking and snowshoeing will keep you busy during the day, and at night you can retire to your own unpopulated island and tent camp in pure wilderness.  



Plan your camping trip today.


3. Padre Island National Seashore, Texas
If you're looking for warmer climes, Padre Island National Seashore is the answer. On Texas's south coast, Padre Island features 70 miles of sandy shoreline and is the longest stretch of underdeveloped barrier island in the world. The site is also great for bird lovers, as it's home to more than 380 species.



Padre has five different campsites, including spots for RVs, tent-only and primitive camping sites.


Where is your favorite winter camping destination? Post to our comments section below.