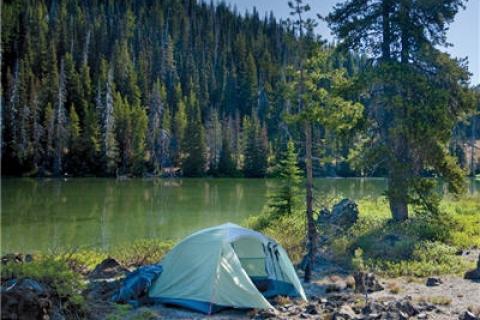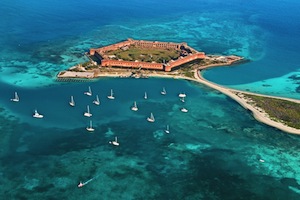 Yosemite is America's most famous national park.


It's so famous, in fact, that park officials recently released a 2,500-page plan to close down a 200-acre portion of Yosemite to the public to conserve it for future generations. 


But despite Yosemite's beauty and many natural wonders, there remain dozens of other little known national parks you should visit. In fact, there are 58 national parks dotting the U.S. that drew an estimated 278 million visitors in 2011.


Some, though, drew fewer visitors than others. Here are three unsung parks across the U.S. that you should consider visiting on your next camping excursion, beating Yosemite's waterfalls and sequoias (and crowds) and widening your national park horizons. 


1. Dry Tortugas, Florida
Imagine a former Civil-War era prison—a dark and dank environment, not a place you'd want to visit. Next, imagine an island in the blue-green waters of the Gulf of Mexico—sounds more enticing, right? Now, imagine that both of these places actually co-exist on a 16-acre island. Is your mind blown? Does it sound like something out of the NBC hit television series, Lost? 


It's actually Dry Tortugas National Park, and it's located about 70 miles west of Key West. Once a holding place for union prisoners and Lincoln's assassin, Dr. Samuel Mudd, Dry Tortugas is a hauntingly beautiful park that offers snorkeling and fishing expeditions for amberjack and tarpon—not your typical national park activities. 


Check out Bass Pro 1Source's list of America's Craziest Campgrounds!

2. Aniakchak, Alaska
Hazardous weather, treacherous terrain and a volcano make this national park more of a setting for a Hollywood disaster epic than a ho-hum camping trip (also, most visitors must be dropped off by plane). But with its wild Aniakchak River for rafting, ample hiking opportunities and scenic vistas, this national park is great for seasoned adventurers. 


Be advised, though, you should be an experience camper and be sure to have extreme weather gear and outerwear.


3. Wrangell - St. Elias, Alaska
Pop quiz: What's the U.S. parks system largest national park? Yosemite? Yellowstone? Grand Canyon National Park?


Nope. Spanning 13.2 million acres—encompassing a land mass larger than Switzerland—Wrangell-St. Elias National Park in Alaska is the largest national park in the U.S. An ideal destination for hikers, with plenty of beautiful backcountry, Wrangell glacier-carved territory is also perfect for a range of other outdoor activities, too. 


Visit one of these unsung national parks, escape the crowds and get back to the wild essence of unadulterated nature. 


Happy camping!