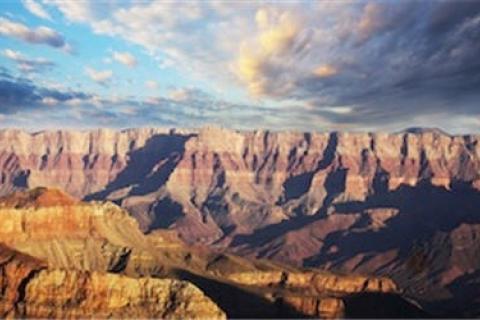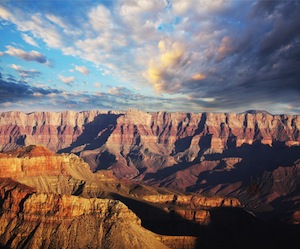 As one of the Seven Natural Wonders of the World, the Grand Canyon is an incredibly popular vacation destination for those who enjoy the outdoors. In fact, last year alone, nearly 4.5 million people visited the park, according to National Park Service Visitor Use Statistics.


Looking to visit the Canyon with your family? Consider any of the following activities, which are great for a variety of ages and interests:


Junior Ranger programs
Kids ages 4-14 can earn their Junior Ranger Programs badge by completing a list of creative educational activities -- including drawing pictures, writing poetry and journaling observations -- and attending a ranger-led program. These programs are an excellent way for kids to learn about the nature and history of the Grand Canyon.


Bike Rentals at the Grand Canyon
Wheel around the National Park on a guided bike tour, or rent a bike to branch out on your own.


Day Hikes at the Grand Canyon

All hiking skill levels are welcome on the trail system at the Grand Canyon. The trails range from the Roosevelt Point Trail on the North Rim, a short .2-mile trail with benches along the way, to the steep Bright Angel Trail, which spans a challenging 12 miles. View all the day-hiking trail options here.


Grand Canyon Railway 
Ride the Grand Canyon Railway from Williams, Ariz., to the South Rim, to take in the beautiful scenery of the region and travel in style. Tip: For those who don't want to miss a thing, opt for seating in the train's glass-enclosed streamliner known as The Observation Dome.


Special Events at the Canyon
Keep an eye on the Canyon's Special Events Calendar for activities to add to your trip itinerary, from the Grand Canyon Star Party to art and music festivals.


Smoothwater Rafting 
Love watersports? A smoothwater rafting tour -- for ages 4 and older -- is a cool, relaxing way to experience the Canyon, with plenty of photo opportunities and chances to view wildlife and vegetation.


Grand Canyon Field Institute 
A trip to the Grand Canyon can be intimidating. There's so much to see and do -- where do you begin? The Grand Canyon Field Institute makes it easy with expert-led activities for the whole family, from kid-friendly hikes to a variety of educational learning adventures. Find available classes and tours here.


What activities will make it on your family's Grand Canyon itinerary? 


And remember, before you embark on your Grand Canyon trip: Get prepared for any and all of these activities by visiting your local Bass Pro Shops to get outfitted with all the gear you'll need for your adventure.


Enjoy the Canyon!