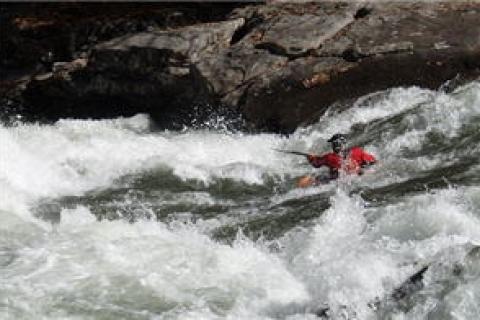 Fast-flowing whitewater is most often associated with the summer and spring. But each year paddlers continue to raft, kayak and canoe into the fall months, some up until all the leaves drop off the trees.


We interviewed Mark Singleton, executive director of American Whitewater, a not-for-profit organization with a mission to preserve rivers for paddling. He recommended these six top destinations for paddling this fall.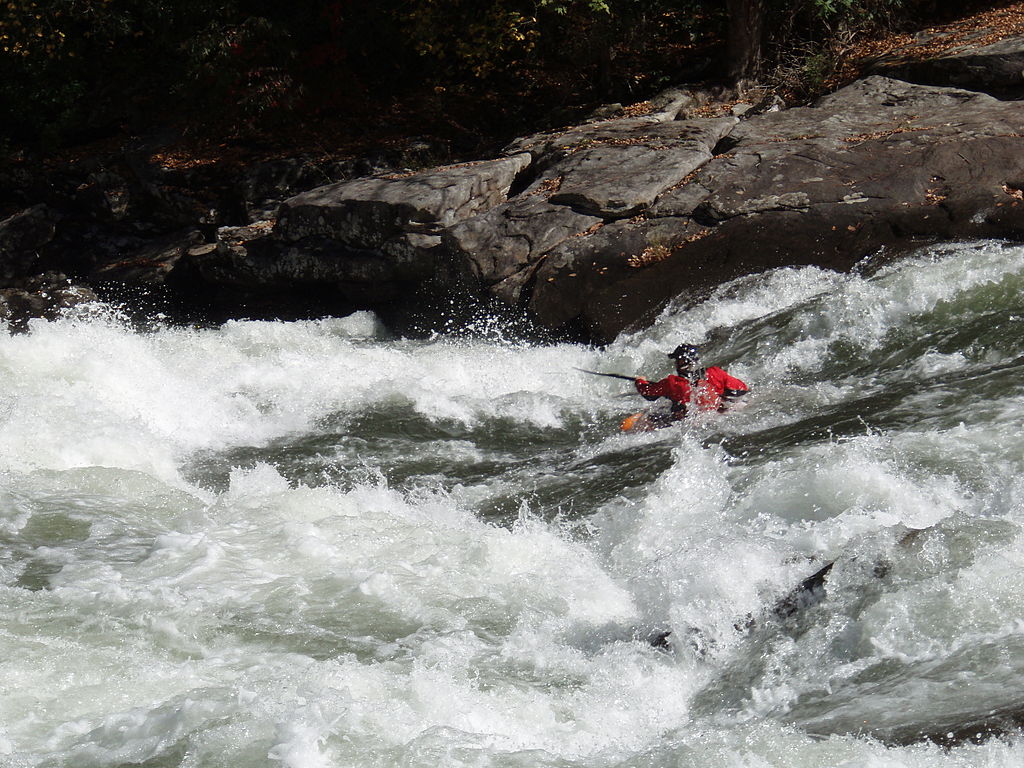 The Gauley River
contains several class V+ rapids, making it one of the most adventurous white water boating rivers in the east.
1) Gauley River, West Virginia -- A dam controls the water flow of the Gauley, so rafters enjoy scheduled river releases and predictable whitewater. With many commercial operators, the Gauley is a good choice for families or beginners boaters. "It's a great whitewater run and a destination for river paddling," Singleton said. He noted the Gauley is a "premier destination" for whitewater through the middle of October.


2) Youghiogheny River, Pennsylvania -- Found near the corners of Pennsylvania, Maryland and West Virginia, the Lower Youghiogheny River runs strong through October most years. The Lower Yough, as it's called, snakes through Ohiopyle State Park and includes rollers and drops up to class III. Singleton noted the beautiful fall colors along the rapid-filled route.


3) Ocoee River, Tennessee -- Host to whitewater slalom events during the 1996 Summer Olympic Games, this river is controlled by dams managed by Tennessee Valley Authority, creating consistent flow into the fall. Weekend water releases are scheduled through mid-October.


4) Colorado River, Arizona -- Autumn is a viable time to paddle this multi-day classic of American whitewater. The trip heads through the Grand Canyon, and with cooler temperatures and "mellow but fun" flows, October might be the perfect month for a Colorado epic. "Fall in the desert is special," Singleton said.


5) White Salmon River, Washington -- A spectacular tributary to the Columbia River, the White Salmon flows far past summer thanks to glaciers on Mount Adams and deep underwater aquifers, Singleton said. Several outfitters provide all the gear that's needed to tackle its eight miles of class III to IV water.


6) Westwater Canyon, Utah -- Upstream from the adventure capital of Moab, Utah, the Colorado River flows through a 17-mile section packed with rapids. It's runnable into the fall, Singleton said, and it winds through massive black rock cliffs and red sandstone walls. In the autumn, the air is often still warm in this part of the state, but it's not the blazing furnace found during much of the summer. The crowds will be noticeably thinner, too!