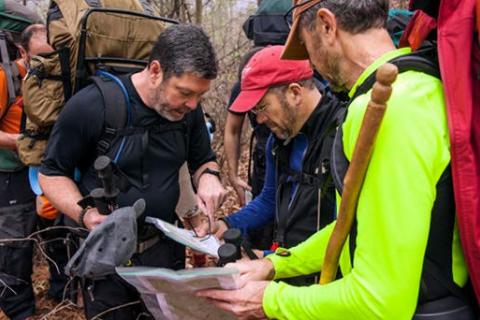 You're ready to improve your outdoor survival skills. A quick Google search brings up dozens of survival school options in the United States. But how do you evaluate a school or course and choose one of the best?


We've done some of the homework for you, picking out 10 of our favorite survival schools below after scouring schools for qulified instructors, great courses and positive reviews.


To help us in our mission to find the nations top schools, we first spoke with Dina Bennett. She runs the highly regarded Mountain Shepherd survival school survival school with her husband, former U.S. Air Force survival instructor Reggie Bennett.


"Always check credentials and background when evaluating schools and their instructors," Dina said. "Just because someone was in the military or grew up in the woods does not make them a good survival instructor."


With his Air Force background, Reggie Bennett relies on the Air Force SERE (Survival - Evasion - Resistance - Escape) training for Mountain Shepherd courses. Dina notes the Air Force spends large budgets on their pilots and crew "so if a plane goes down, the crew must have the skills to survive in all biomes and climates."


Beyond military-based instruction, other schools offer curriculum rooted in outdoor exploration skills or native teachings.


See our full list below. From fire starting and shelter building, to military-born tactics, there's a survival school out there for you.


Mountain Shepherd (Virginia):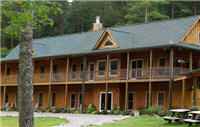 This is a top school with highly qualified Air Force SERE instructors, a 6,000-square-foot lodge that sleeps up to 46 people, indoor training rooms, and a dining facility with a commercial kitchen. The school teaches real-world survival with the emphasis on achieving rescue in the shortest possible amount of time.




Boulder Outdoor Survival School (Utah):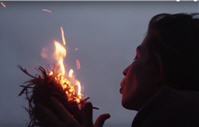 Since 1968, the Boulder Outdoor Survival School (BOSS) has offered training in indigenous skills in an active, hands-on environment. The school offers courses from 3-28 days that take place in the spectacular landscape of southern Utah.




Ancient Pathways Survival School (Arizona):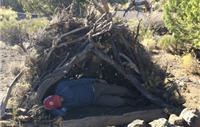 Ancient Pathways offers experience-based courses in wilderness survival, primitive skills and bushcraft. Since 1989 the school has taught the application of practical, field-tested skills like primitive shelter construction, navigation and edible plants.




Maine Primitive Skills School: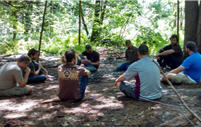 Learn the skills that allowed humans to survive for millennia with only simple tools at this school in Augusta, Maine. The school teaches skills like building a shelter from the landscape to keep you alive below freezing without a fire; making fire from wood, cordage, and your own two hands; boiling water in a container made from raw materials off the land; reading the landscape to find a good shelter location, water sources, and fire-making materials; and how to forage for food and medicine in the wilds.



Jack Mountain Bushcraft Survival School (Maine):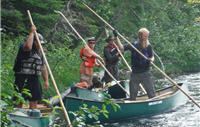 Learn comprehensive bushcraft skills in Masardis, Maine. The school offers college-accredited, GI Bill approved semester and yearlong immersion programs in bushcraft and wilderness guide training. For those not ready to commit to a semester in the bush, shorter courses on wilderness survival and traditional north woods crafts are also available.

Tracker Survival School (New Jersey):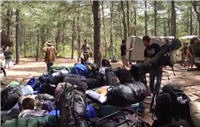 Founded in 1978 by renowned tracker Tom Brown Jr., the school began based on the teachings of Stalking Wolf, the Apache elder from whom Tom learned his skills when he was just seven years old. Today, this school in New Jersey offers more than 75 classes in eight course areas: Survival, Philosophy, Scout, Tracking, Healing, Teaching, Vision and World Tracker.

Alderleaf Wilderness College (Washington State):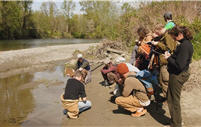 This certification program is a comprehensive, ten-month nature and outdoor survival course. Students learn wilderness survival, wild edible and medicinal plants, wildlife tracking, outdoor leadership, and sustainable living skills to prepare for a variety of outdoor careers in wilderness education, environmental research, sustainable living, and beyond.

Wilderness Awareness School (Washington State):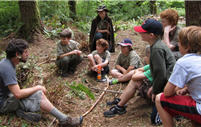 This school is a little different, with a focus more on the survival of the natural environment than the individual human. The national not-for-profit environmental education organization was established in 1983 and "dedicated to caring for the Earth and our children by fostering understanding and appreciation of nature, community and self." Its courses teach students to become stewards, mentors and leaders.



NOLS (Wyoming, courses worldwide):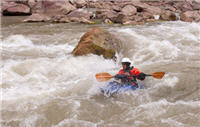 While not technically a survival school, this is the place to go when you are ready to up your game to outdoor leadership and chock full of classes in all kinds of outdoors areas. National Outdoor Leadership School is a recognized top school in professional development for guides in mountaineering, backpacking, rock climbing, canyoneering, wilderness medicine, skiing and more. Their career-oriented courses are a favorite among the young and adventurous to expand their job opportunities in the outdoors.

Solo Schools (New Hampshire):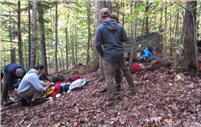 For those more inclined toward helping those inured in the backcountry, Solo Schools is a medical-oriented school that teaches students wilderness first aid, wilderness first aid afloat, wilderness first responder, wilderness emergency medical technician, and search and rescue. These are professional development courses meant for those who are serious about a career saving lives in the wilds.


Looking for more information on outdoor survival skills? Check out Bass Pro 1Source keyword "survival" for information.