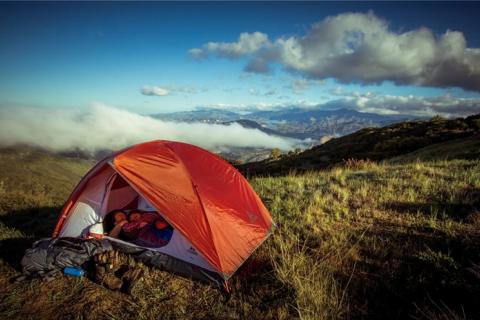 Those planning to go camping this fall have a host of exciting products to check out.
1. Bass Pro Shops First Aid Kits – The entire line has been revamped with the help of industry leader Adventure Medical Kits. With six different styles to choose from, there's something for every situation from a stroll in the woods to a full-blown expedition.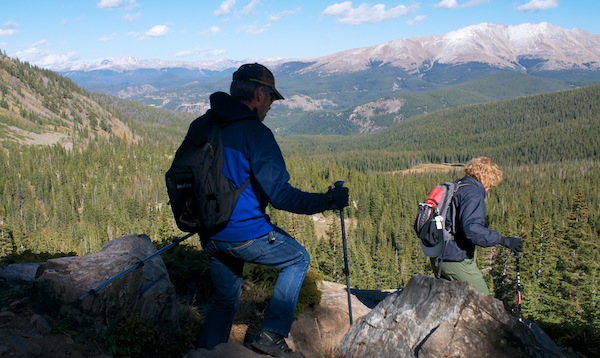 2. GoPro Hero5 Black Action Camera – GearJunkie's First Look: GoPro Hero5 Black review shows even the hardcore outdoor team was pretty impressed. The review said the most noteworthy changes are in the user experience. It allows you to focus on whatever your doing. You can even control it with your voice. What didn't change was the 4K resolution at 30 fps, video resolution or shooting modes. You can find GoPro Hero5.
3. Emberlit Stove ($45) – This little folding wood stove packs to the size of small paperback book. It burns twigs and small pieces of wood and, with vents at bottom, burns efficiently. It makes a nice present for outdoorsman or those who want to cook with wood. Titanium version is available that weighs just 5.4 oz ($80).
4. Tubbs Snowshoes – Rated four out of five stars by Outdoor Gear Lab editors receiving the Top Pick award for their versatility between recreation and backcountry use as well as excellent flotation and security on foot.They have easy to use bindings, secure fit and a large surface are for great flotation.The do tend to be on the heavy side.
5. Mountain Hardwear Optic Tents – The two-man version of this tent (called the 2.5) won Backpacker's Editor's Choice this spring. With two doors adjacent on the sides of this tent, the views are stunning. Available as the 2.5 ($240) and 3.5 ($285), this well made tent by a great brand will last for years. It's a bit heavy for backpacking at 6 lbs 3 oz for the 2.5, but for those who don't mind a bit extra weight or car campers, the Optic 2.5 and 3.5 are excellent tents.
6. Nature's Coffee Kettle Coffee – Coffee lovers rejoice! Now you can make coffee in a pouch that saves weight on the trail. Nature's Coffee Kettle ($5.99 for a four-cup serving) is a mylar zip pouch with a filter and coffee built into the top. Just pour in water to steep and enjoy a delicious cup.
7. Stanley Vacuum Insulated Pint Glass – If you've used Stanley thermoses or mugs, you know the company builds quality. The Vacuum Insulated Pint Glass ($23) will keep hot or cold beverages at the right temp for longer and are solid, rugged items. The classic green or red hammer tone finish glasses make a great gift for others or a fall present to yourself.
8. BioLite Charge 20 Power Bank – This little water-boiling kettle can be put over the camp stove. As water boils, an internal thermo-electric generator creates electricity that is stored in an internal battery. You can use the BioLite Charge 20 Power Bank ($39.99) to power your devices like cell phones, tablets or music players. It's available now in Bass Pro Shops stores.
9. Kodiak Canvas Tents – Built with the western user in mind, these canvas tents have great breath-ability and excellent water resistance. The rugged build has steel poles and sets up in a fraction of the time of traditional cabin tents. It's available in 10x10 ($549) version. Build a solid base camp and enjoy your hunt.
10. Dic-O-Bed Cam-O-Bunk – This is a bunk bed for grown ups. With a 500 pound capacity and ingenious design, the Cam-O-Bunk ($379.99 - $399.99) makes everyone feel secure. The clever cam design allows setup on uneven ground.
11. Sawyer Mini Squeeze Water Filter – The tiny filter uses back-flushable hollow tube technology to filter an amazing amount of water in its lifespan. Sawyer claims 1 million gallons! While we guess you won't ever get through that much water, the little device costs just $29.99 and fits in palm of hand. Its versatile, with the ability to feed from one container into another or as a gravity feed system.
12. Bass Pro Shops Propane Family Stoves – Bass Pro Shops improved the performance on their stoves. The 2- and 3-burner high output stoves have up to 25,000 BTU burners and a larger cooking surface than you get on many cook stoves and are right for the budget at $35 - $119 respectively. Search https://www.basspro.com/shop/en, keywords Bass Pro Shops Propane Family Stoves