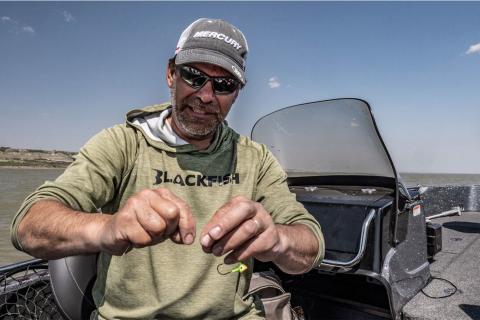 Nothing beats the feeling of casting out a bait and having a walleye smack it! Depending on the lake you are fishing, the underwater structure, and time of year, there are several ways to cast for walleyes.
Where You Can Find Walleye in Early Summer and Fall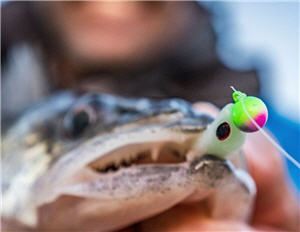 The first tactic is pitching jigs, which is an effective way to catch walleyes throughout the open water season. During the early summer and early fall, you can find many fish in shallow areas, such as reefs, rocky shorelines, or weeds. These shallow, warm areas draw in baitfish, which are followed by the walleyes.
Where to Find Walleyes in Late Spring
In late spring, it is common to find walleyes close to spawning areas, typically on slow tapering structures or areas where baitfish are an easy meal, such as a shoreline drop-off or the front face of a rock pile. On many bodies of water, rocky points and gravel bars at the mouths of incoming creeks can also produce a lot of fish.
Walleyes Are on the Move in Summer
As summer starts to roll around, the walleyes will be on the move. A typical pattern will have them shifting closer to the outside edge of some structure near deeper water. The structure could be an outer weed edge, deeper flats with stumps, or rock and reef structures with a steep incline transition.
Great Lures for Walleyes in Different Seasons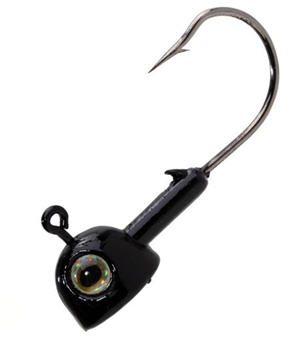 So how do you catch them? I usually start with a 1/16-1/8 ounce Bass Pro Shops XPS Walleye Jig during the shallow water bite. Once the water warms up and the fish move out to deep structure, I change up to a 1/8 ounce jig. The XPS Walleye Jig is excellent for pitching because it has a "semi-stand-up" design, meaning that as the jig lure sits on the bottom, the hook is angled up.
The lures design puts it in the perfect position for a fish to inhale and increases your hook-up percentage. When paired with a Berkley GULP Minnow  or the proven Berkley PowerBait Minnow, this presentation will have the fishing jumping in the boat.
If you are fishing in an area early in the season, you can work a lure over newly emerging weeds, pulled through sparse weed cover, or bounced along shallow rocks. The 5 cm or 6 cm Berkley Flicker Shad Crankbait can produce some fantastic bites. Its size, profile, action and diving depth perfectly mimic the walleye's favorite meal. These lures are neutrally buoyant and heavy enough to cast. For the more hits from walleye, bring this bait back to the boat with a slow and steady retrieve, occasionally ticking bottom.

A great way to fish walleyes relating to structure from early summer through the fall is with Moonshine Shiver Minnows. Initially designed for use through the ice, these lures have proven to be dynamite on walleyes relating to structure. This unique minnow-shaped lure has an enticing action as it darts off to the side on the upswing and glides on the free-fall. These lures are used best to target specific fish that you have seen on your sonar. If you are in rough conditions, move upwind to fish them.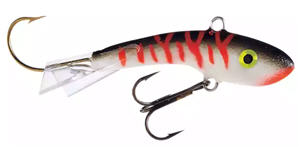 In calm conditions, move off to the side.
While these fishing lures come in several sizes, my go-to size is a #3. You will want to work the bait close to the bottom, but don't hit bottom too much! Then sweep the rod up three feet, almost to the point of snapping it up. This maneuver will make the lure dart out to the side. Follow this by immediately dropping the rod tip to give it some slack, which will allow the bait to glide back while you reel in the slackline. Right before the lure hits bottom again, repeat the cadence. It is important to note that most of the hits will come on the drop, so be ready to set the hook if you feel the weight, because you've got your Next Bite!
If you have any questions about this or any other articles of mine, you can reach me at TheNextBite.tv.