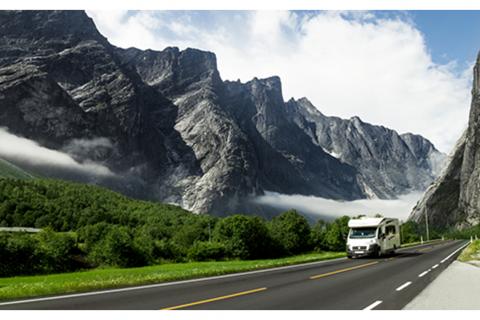 More people are exploring the country in an RV than ever before. RV sales have increased every year since 2010, according to the Recreational Vehicle Industry Association, and this upward trend is not expected to stop anytime soon.
RV rentals also are growing in popularity, with revenues exceeding $350 million annually. That means there are thousands of first-time RV owners and drivers who are prepping for their first extended road trips.
Campers, particularly Class-A RVs, have all or most of the same conveniences of home. The difference is that all the systems powering everything (electricity, plumbing, etc.) are portable and require a bit more attention to detail. This guide covers the basics to ensure a smooth, safe journey.
 
Generator and Battery Maintenance
Refrigerator, lights, microwave, water heater all run on the generator. Most manufacturers recommend oil changes every 100 hours. If you do not know when the last time the oil was changed, do it before you leave. The process is simple and quick. Change the spark plug as well if you do not know when it was last serviced.
Check the electrolyte levels in your inverter batteries as well. Follow the instructions as to specific gravity and water levels (use only distilled water with deep-cycle batteries). Of course, when working with battery acid, always wear rubber gloves and eye protection.
 
Water Tanks
The thought of dumping and cleaning gray water (sinks, shower) and black water (toilet) tanks on an RV might sound unpleasant and complex to first-timers, but these tasks - along with sanitizing your fresh water tank - are actually pretty simple.
A good rule of thumb is to partially drain the gray tank first to ensure there are no leaks around the sewer hose and elbow. Once you have confirmed a tight seal, close the gray tank and open the black tank completely. When it is finishing draining, empty the rest of the gray tank to act as a de-facto rinse for the hose. The place you connect the flush hose once the tanks are empty will be clearly marked on your rig.
Sanitizing the fresh water tank is important, particularly in rentals and RVs that have been in storage for extended periods. Fill your fresh water tank and add 1/2 cup of bleach for every 15 gallons of water. Make certain you bypass the drinking water dispenser on your kitchen sink and the water heater line to prevent bleach from getting in them.
Turn on every faucet, including the shower, until you smell bleach. Drive your RV from one fill station to another. This will swish the bleach water around in the system. After you drain the bleach water out and refill with fresh water only, run the water until you can no longer smell bleach. This step might have to be repeated if the bleach smell remains when the refilled tank is approaching empty again.
 
Packing and Safety
Avoid glass dishes and storage containers if you can; if you do use them, line your cupboard shelves with rubber liners to minimize sliding. Some people pack their dishes and food in readily accessible, foldable boxes when the RV is going to be in motion. Most drawers and cupboard doors have latches, but these extra steps prevent major headaches.
Make sure the refrigerator is cold (40 degrees Fahrenheit or lower) before putting any food in. It is best to store meat, cheese and anything else that spoils easily in freezer bags. Outdoor stores sell RV-specific kitchen utensils and dishes that save both time and space.
Test the fire extinguisher to ensure it's operational and you know how to detach and use it.
Lastly, everyone loves bigger in the United States. But that is not necessarily better when it comes to RVs. You will discover that a 32-footer is almost as roomy but far easier to pull into camp parking spots than the luxury 40-footer.
First-time RV drivers should take a coach to a large empty parking lot and practice backing up and making sharp turns. Renters should test the slide-outs before they leave the lot to ensure there are no issues (particularly slides with refrigerators, stoves and other heavy appliances in them).
The most important part of your first RV road trip is having fun. You will learn something new every day about your rig, and yourself.