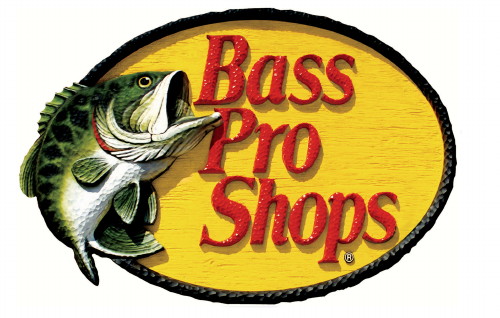 Bass Pro Shops/Tracker Boats Announces
Primary Sponsorship of Tony Stewart For 2013
Springfield, MO---October 5, 2012---Bass Pro Shops, America's most popular outdoor retailer, has announced that starting with the 2013 race season they will become the primary sponsor of the Stewart-Haas Racing #14 Chevrolet driven by 3-time Sprint Cup Champion Tony Stewart in the NASCAR Sprint Cup Series.


Bass Pro Shops joining the Sprint Cup team Stewart co-owns with Gene Haas, founder of Haas Automation – the largest CNC machine tool builder in the western world – is the culmination of a more than decade-long partnership between Stewart and Bass Pro Shops.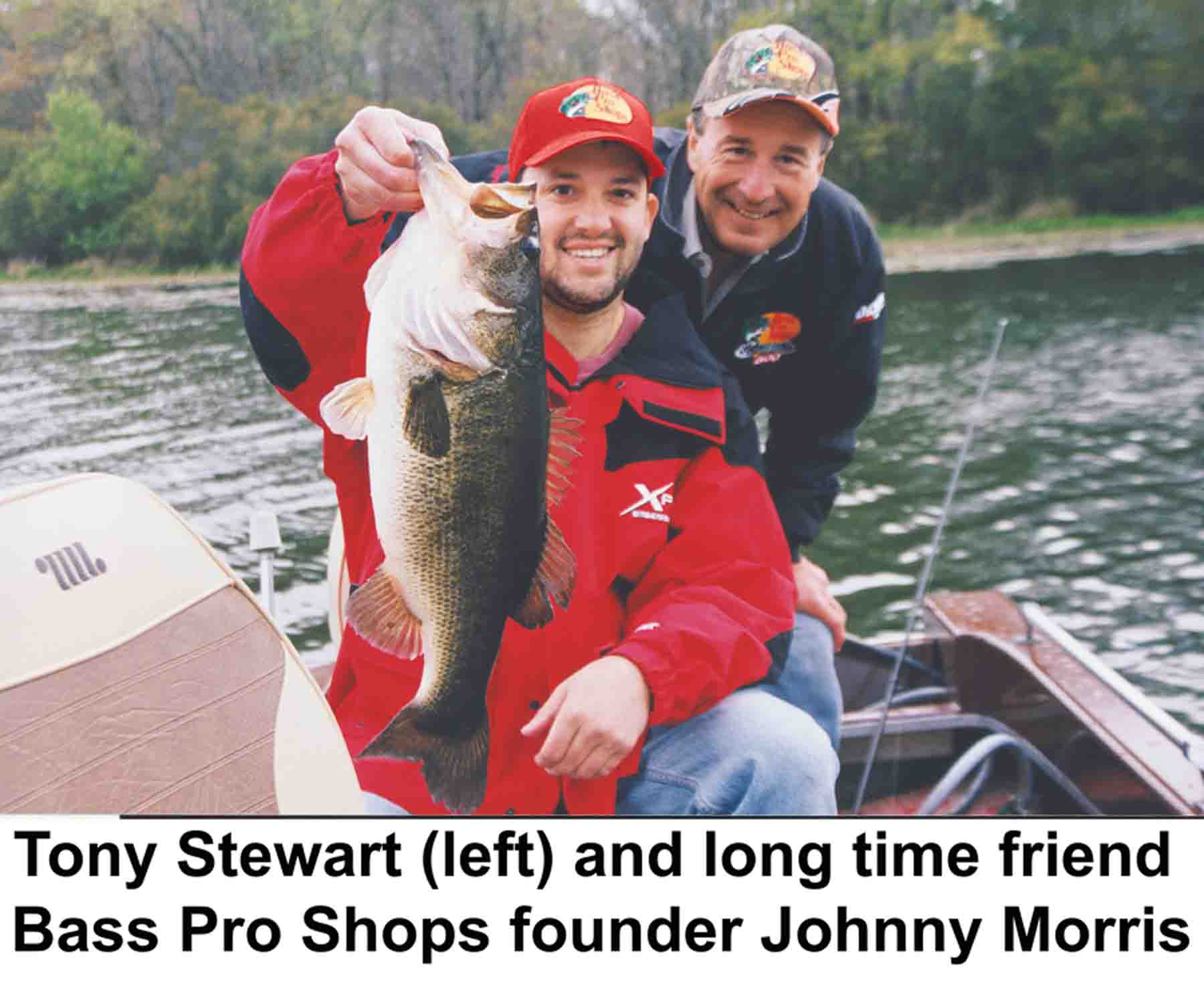 Bass Pro Shops founder Johnny Morris is a long-time friend and fishing and hunting buddy of Stewart. The company has been a partner with Stewart for the past 12 years. In 2006 Stewart became a part of the Bass Pro Shops Sportsman's Racing Team.


Bass Pro Shops has also sponsored Tony in his late model stock car in the Prelude to the Dream Charity Race held at Tony's Eldora Speedway in Rossburg, Ohio for the past several years. The race has raised over $3.5 million dollars for various charities in the past 8 years. In addition Bass Pro Shops sponsors Tony's race team in the World of Outlaws sprint car series.


"We are thrilled and honored to become the primary sponsor of our good friend and fellow outdoorsman Tony Stewart," stated Morris. "It is a great opportunity for our company to be involved at racings highest level with a great conservationist and outdoorsman who is considered by many to be the greatest all around race driver of all time."


"We're very proud to have a longtime partner in Bass Pro Shops take a larger Sprint Cup level role," said Stewart, a winner of 47 Sprint Cup races who is currently competing in the Chase for the NASCAR Sprint Cup for the eighth time in his career. "I've known Johnny Morris for years and he's one of my good friends. We want to help grow his business and share his passion for promoting the outdoors. After years of representing Bass Pro Shops, it's great to expand the relationship to a primary sponsorship in the NASCAR Sprint Cup Series."


Stewart's association with Bass Pro Shops transcends racing and goes to the core of Bass Pro Shops' mission statement: To be the leading merchant of outdoor recreational products, inspiring people to love, enjoy and conserve the great outdoors.


Every year Stewart hosts a special Catch-A-Dream Foundation hunt on his Indiana farm. He and Morris together take kids with life-threatening illnesses out deer hunting. Stewart has also driven the Bass Pro Shops sponsored #14 car in tributes to the National Wild Turkey Federation. Bass Pro Shops and the Tony Stewart Foundation have contributed over $1 million dollars to the Victory Junction Gang Camp which was started by Kyle and Patti Petty for kids with life-threatening illnesses.


Bass Pro Shops has enjoyed a long relationship with NASCAR. It all started in 1998 when Johnny sponsored the legendary Dale Earnhardt in the Winston All-Star Race at Lowe's Motor Speedway in Charlotte. Bass Pro Shops joined the GM Goodwrench Service Plus team as an associate sponsor that same season and continued to sponsor Dale until his untimely death at Daytona in 2001.


The popular outdoors company also sponsored Martin Truex Jr. at Dale Earnhardt Inc. when he won two consecutive Nationwide Series titles in 2004 and 2005 and took over as a full primary with Truex in the Sprint Cup Series for his first full season in 2006. When DEI merged with Ganassi Racing, Bass Pro Shops accompanied Truex and remained with the team with Jamie McMurray. In 2010 McMurray drove the Bass Pro Shops car to victory at the Daytona 500, the Brickyard 400 and the Bank of America 500 at Charlotte Motor Speedway.


"We have enjoyed our partnership with Jamie, Chip Ganassi and everyone at EGR and value our friendship and all the great times we have had and will continue to have in the future, "stated Morris. 


Bass Pro Shops will also continue sponsorship with Richard Childress Racing and Austin Dillon and Ty Dillon in the NASCAR Nationwide and Camping World Truck Series.


"All these guys love to hunt and fish and are great ambassadors for the outdoors, Bass Pro Shops and Tracker Boats," continued Morris. "We look forward to some great times with them in the woods, on the water, and at the race track."