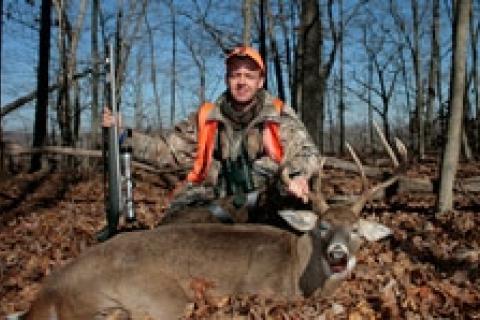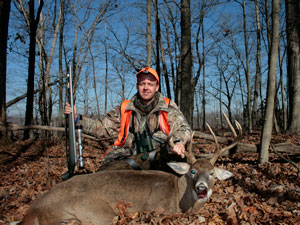 As the North American economy continues to sputter and struggle with "fiscal cliffs" and the like, this is actually a great time to get a good deal on a dream hunt. Let's face it, a high-dollar guided hunt is a luxury that many people just can't afford or justify during tough economic times. As a result, many top-quality outfitters who are usually booked up a year or more in advance are now often left with last-minute openings right before hunting season, and many are offering deep discounts to try to fill those spots.
I was fortunate enough to check off a bucket list item this past November by hunting whitetails in Illinois, and I even took a very nice buck. I booked the hunt in May, which is normally pretty late in the year to try to book a quality hunt, but when I first spoke with the outfitter, Mike Zachary of Zack's Whitetail Expeditions, he still didn't have a single confirmed booking for the November gun season. He told me that normally, by that time of year, he's had to turn away a handful of prospective clients. I took advantage of the opportunity and had a great hunt, and you can too. Literally hundreds of outfitters exhibit at the huge annual hunting shows, such as the Safari Club International show in Reno, NV Jan. 23-26, and the Wild Sheep Foundation's show Jan. 31-Feb. 2 also in Reno, and many offer "show specials" that could save you big money.
Two words of warning, however:
I'm not telling you to spend your rent or mortgage money to book a hunt or to plan a big-dollar hunt this fall if your employer is planning to lay off half its work force. I'm just saying that these opportunities won't be around forever. If and when the economy finally turns around, these same outfitters will once again be booked solid at full price, and you may be kicking yourself for not jumping on some deals when you had the chance.
Beware of "last minute cancellations" that aren't actually cancellations but are simply unfilled slots. Sometimes there are reasons other than the economy to explain why an outfitter can't sell a particular hunt. A number of years ago I was sold a "cancellation" whitetail hunt in Alberta. It turned out to be a whitetail hunt in mule deer country, which is why the spot was unfilled. I didn't know this at the time and had a very disappointing hunt. One way to avoid such disappointment is to enlist the services of a reputable booking agent, such as Jack Atcheson and Sons or The Hunting Consortium, usually at no additional charge to you.
Good hunting.