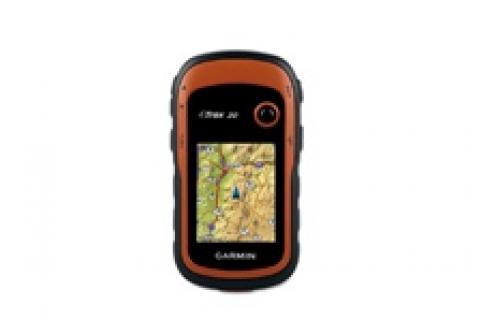 Compact, dependable and relatively inexpensive handheld GPS units serve a multitude of functions well beyond helping get you safely back to the truck at day's end.


Throughout the fall I've used Garmin's eTrex 20 Handheld GPS Unit primarily during grouse hunting expeditions in northwestern Pennsylvania as well as an extended trip to northern Michigan. I've found the unit to be both reliable and easy to use; it will be a standard item in my hunting gear for years to come.


The eTrex 20 is the middle model of Garmin's redesigned line of eTrex units. One step up from the base Model 10, it has a color display and expandable memory. The top of the line Model 30 has a more technically advanced compass, wireless sharing and a barometric altimeter, features I didn't feel I needed.


Reception
The eTrex 20's ability to receive satellite signal is impressive. While in the field I never had an instance where its map display stalled while it searched for signals, even early in the season when there was a significant canopy of overhead cover present. As I sit in my den writing this, it is getting strong signals from nine satellites. 


To conserve batteries, I tend to turn my unit on and off several times during the day, mostly when driving from one bird-hunting area to the next. The unit comes on quickly, typically acquiring its location in matter of seconds (providing you haven't moved hundreds of miles in between usage). I must say, though, that battery conservation isn't that much of an issue with this unit. Unlike my prior handheld, which would burn through a set of batteries in a day, this one seems to get roughly three times the service out of a set of AAs.


Ease of Use
I'm of the 50-some year old vintage, only tech savvy (and interested) enough with a device to get it to do what I need. Happily the eTrex 20 doesn't challenge my marginal skills. Upon firing up, the eTrex displays a screen full of menu selections, ones that can easily be navigated by way of the Thumb Stick. It's easy to customize menu options to suit your individual needs. Since most of my use requires the map and waypoint functions, I list these items first.


My old handheld, which was about eight to 10 years old, would turn itself off while in my coat, likely from pressure put against the power button while stowed. I've had no such problems with the eTrex. 


I use the map feature a lot when hunting an unfamiliar area, not some much to prevent getting lost, but rather to determine what areas I've covered — kind of like using the marine GPS when trolling open water grids. Though the screen on the eTrex is fairly small (2.2 inches), it is perfectly fine for this work. Following a day in previously untried woods, I like to look where I've been on Google Earth. With the eTrex 20 it's easy to review the tracks of the day (or any prior day as long as you haven't deleted the track). Using the Thumb Stick to move the cursor along the route, the lat/long coordinates are displayed at the cursor position and can be entered into Google Earth's search feature.


Waypoint and route management is easily accomplished by individual menu items from the main screen. The map screen is easily zoomed by way of two exterior buttons. Additional buttons include: "menu" for accessing sub-menus; "light" for activating the backlight, taking a quick look at the status of GPS signal and battery power and turning unit on/off; and "back" for incrementally backing out when navigating menus. 


Expandability
The base map provided on the eTrex 20 shows little more than main highways. If detailed background maps are desired, though, it accepts Garmin's Map Source products, either by DVD, online downloads or a SD disk that can be installed in the unit. It also works with Garmin's BirdsEye satellite imagery. You can expand the unit's memory by installing a blank SD disk. Free maps available online from sites like gpsfiledepot.com can be installed. Though I haven't used the unit with any additional background maps, I will likely do so in the future to take advantage of the display of topographic features.


---
View the Item at BassPro.com