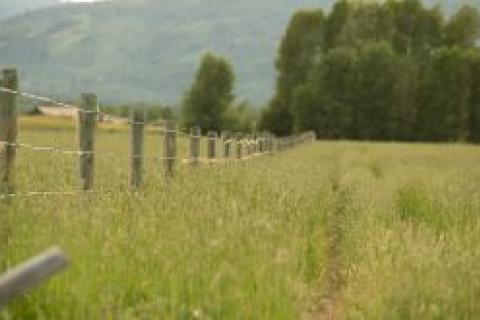 Earlier this year my frequent grouse hunting partner Art Hamley and I spent a day chasing old ruff on various parcels within an extensive state-owned public hunting area in western Pennsylvania.
What was unique about this outing was that all of the cover we hunted first required slipping through a swinging door that led into a fenced area—one intended to keep white-tailed deer out.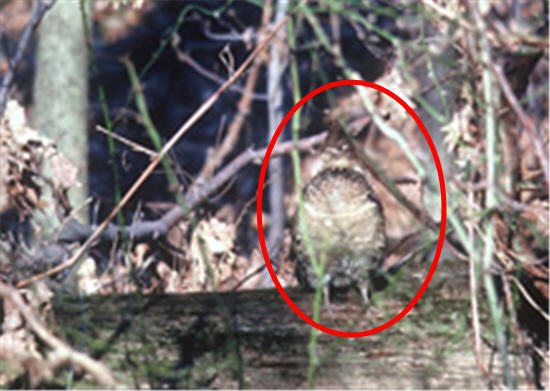 Like many wildlife resource agencies, the Pennsylvania Game Commission has been working to create habitat beneficial to ruffed grouse and woodcock, both of which require areas of young woodlands and shrubs for food and cover.   Much of Pennsylvania's public lands now exist as mature timber.


Habitat improvement projects typically involve timber cuts and controlled burns to permit the desired regeneration.  Regrowth is suppressed, though, if over-browsed by deer—hence the fence.


In areas where habitat work has taken place, deer fencing has been erected to keep herds out until the tract's understory has been established.  The fencing is then removed.


Not only is Hamley a grouse hunting partner, but also a land management supervisor for the Pennsylvania Game Commission.  During our ride home that evening he mentioned some key points regarding the relationship between hunters and habitat improvement efforts:


Being consistently successful when hunting a particular species means knowing where to find it.  The easiest means of doing so is keying in on the habitat most suited for the given species at that time of year.  Species-specific habitat projects make locating animals easier.


Management for non-game species also benefits most game species.  For instance, the Gold Winged Warbler Initiative promotes reverting farm/woodland habitats that favor woodcock and grouse. Warm-season grass habitat projects that offer refuge for nesting songbirds also provide nice pheasant habitat.


In many cases hunters are helping to pay (through license dollars) for habitat improvement efforts.  As stakeholders, hunters should want to know what's being done on their behalf.


Hunters owe it to the wildlife to take an interest—and perhaps even offer assistance—in habitat improvement work.  Many do so by being members of conservation groups such as the Ruffed Grouse Society, Rocky Mountain Elk Foundation, National Wild Turkey Federation, Pheasants Forever and Ducks Unlimited.


A thirty-year veteran of conservation work, Hamley has noticed a much more educated generation of hunters over the last decade or so.  He attributes this to a variety of reasons: more schools offering areas of study based on environmental sciences, the growing outdoor television industry, and of course internet resources where hunters can share ideas and expertise.


"I would say that most hunters now are at least semi-versed in a few management practices, and many are well educated on the basics of food and cover," Hamley noted.  

A visit to the wildlife resource agency of your state will help reveal wildlife habitat improvement work being done in your area.