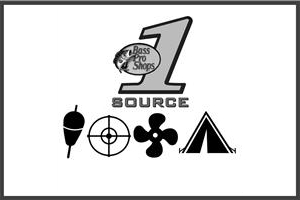 Hiking is one of the best ways to explore all that the great outdoors has to offer. From the grit of trekking up a steep hillside to the glory of traversing a mountain valley, hiking can bring you a sense of accomplishment and a deeper appreciation of nature, while burning a few calories at the same time. 
But to get the most out of your next hike, make sure you don't forget one of these essential items. 
1. Boots
Sure, hiking boots may seem like a no-brainer. But finding the right hiking boot for your foot is critical to making your next journey as enjoyable as possible. A boot's fit and construction can mean the difference between a blister-free and a blister-ridden hike. 
Consider options that match your hiking goals: If you plan on an all-day hike on mild terrain with little cargo, for example, you might want to look at a low-cut, lightweight boot such as the Merrell Phoenix Ventilator Multi-Sport Shoes. More ambitious hikers who are planning multi-day treks on treacherous terrain with heavier cargo might consider a boot like the Columbia Newton Ridge Plus Waterproof Hiking Boot.
2. Moisture-wicking socks
One of the chief nuisances to hikers is blisters. And nothing causes blisters quicker than moisture. To avoid blisters, opt for non-cotton socks, such as the Swiftwick Performance Performance Seven.
3. Moleskin
If you do contract blisters, a time-tested remedy is to place a bit of moleskin around the edges of the blister. Bass Pro carries Adventure Medical Kits Moleskin, which come in pre-cut patterns to fit typical trouble spots.
4. Knife
Like duct tape, the right knife can solve a multitude of problems hikers may face. From preparing wood for a fire to cutting brush, a knife is a must-have for your next journey. 
5. Hiking poles
A hiking pole might seem like a superfluous luxury. In reality, though, hiking poles offer increased balance on rocky and uneven terrain and give you more leverage by supplementing your efforts with upper-body power. According to Backpacker.com, hiking poles reduce up to 15 percent of the weight your legs support, boosting your endurance for especially long hikes.
Check out Bass Pro Shops Aluminum Hiking Poles, which features a carbide steel tip and basket for help in navigating different terrains.
6. Rain gear
Over the course of one hike, the weather can change from sunny and sweltering to cloudy and raining. To be prepared, make sure you bring the right rain gear, including a packable, light outer shell like the Columbia Omni-Tech Watertight Rain Jacket. 
7. Snake guard shields 
Nothing ruins a great hike like a snake bite. For hikers who frequent thick backwoods-type areas, these shields, featuring a nylon composite shell, can prevent snake bites before they happen.